Aaron Walker
A View From the Top
Aaron Walker is a professional life and business coach. With 30 years in the brick and mortar businesses, online marketing was new to him. While he started with blogging and social media, he was frustrated by the slow results. In the Fall of 2014, he began to use podcast interviews to grow his business. With incredible success.
Solopreneur business and life coach use podcast interviews as a marketing strategy to connect with his ideal listeners. Starting in August 2014, he sees the immediate increase in website traffic, leads and customers. Demand is so strong that he increases prices and adds paid group masterminds and paid online community. After 18 months his efforts have resulted in a monthly recurring revenue more than $40k/mo. Podcast interviews also resulted in affiliate opportunities, online course, book and speaking events.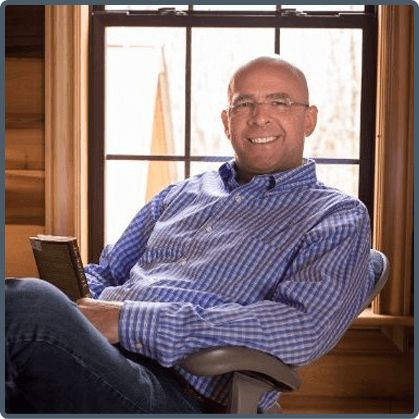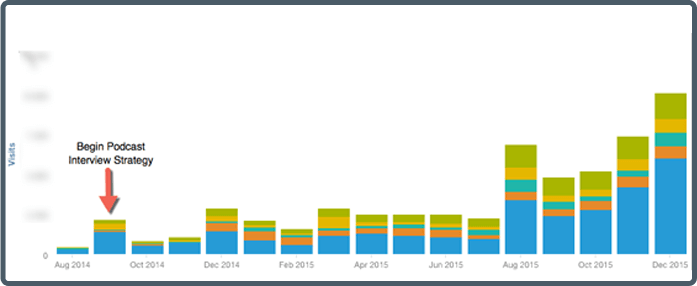 Aaron saw increased traffic within the first month of initiating the podcast guest strategy. It continued and shows an inflection point near the 12-month point (hockey stick). No paid traffic was ever used.
Monthly traffic increased consistently:
Traffic breakdown at 12 months was:
Let's Discuss How You Can Enjoy Similar Results!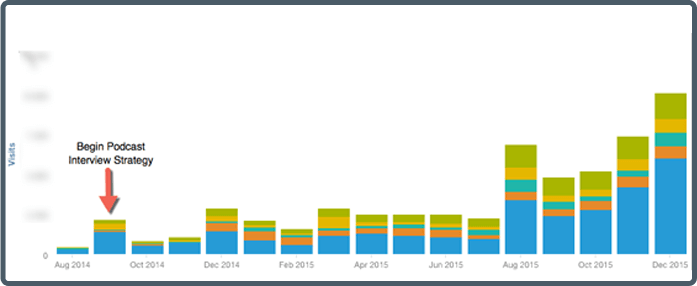 With a visitor to lead conversion rate 25x better than blogs, traffic typically converted at 25 - 50%. After people had heard Aaron Walker for 30 minutes, when they came to the site they arrived ready to engage.
Note: This graph shows list as of January 2016. All contacts that unsubscribed were immediately removed from the list. A large percentage of listeners who heard Aaron on a podcast were still receiving and engaging in weekly email nurturing after a year.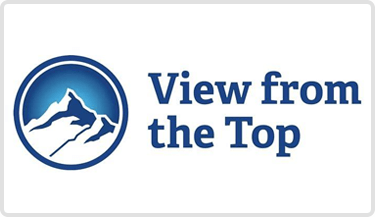 Within the first 3 months, all 1 on 1 coaching spots were filled with a waiting list and dramatically increased prices.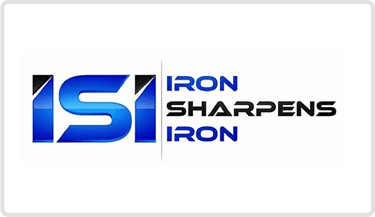 To serve the increased demand, Aaron started paid Mastermind groups. After 18 months 70 select men participate.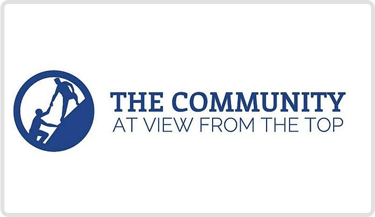 To serve the continual flow of listeners who want to work with Aaron, in the summer of 2015 he started a paid online community.
The client produced a recurring monthly revenue of >$40k within 12 months after investing approximately 120 hours in interviews. Based on current Interview Valet rates, he would have invested $35k for a payback time on his investment of less than one month.
Note: this was an early client where we both learned much, continually improving the process.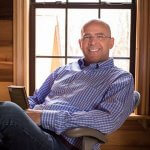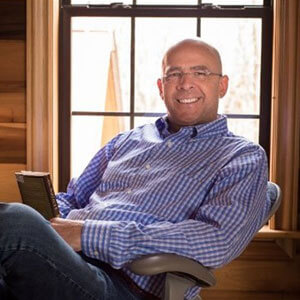 Aaron Walker
A View From the Top
If I would have had the system that Interview Valet uses today when I started 18 months ago, I'm sure I would have seen better results, faster with less input.
Let's Discuss How You Can Enjoy Similar Results!