Meet One of Our Certified Guests™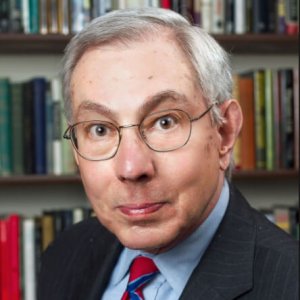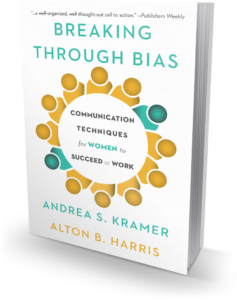 Breaking Through Bias: Communication Techniques for Women to Succeed at Work
Al Harris, co-author of the popular book Breaking Through Bias: Techniques for Women to Succeed at Work, was a founding partner of the Chicago law firm of Ungaretti & Harris. There, Al met his co-author Andie Kramer as she started her legal career.
At Ungaretti & Harris, Al served for many years as managing partner and then as a member of its Executive and Compensation Committees. In these roles, he had extensive experience watching and evaluating women as they moved up the career ladder. Over the course of his career, Al has grown increasingly concerned about the barriers and biases women face in traditionally male career environments. Because of this concern, Al has mentored and advised women in many career fields. His focus is always on the communication skills they need to advance in their chosen fields, despite the prevalence of negative gender stereotypes.
Al co-authored with Andie Breaking Through Bias: Communication Techniques for Women to Succeed at Work. This power couple provides organizations— business and professional—with concrete, non- disruptive suggestions for workplace changes that will make women's career opportunities more comparable to men's.
Al Can Talk To Your Audience About:
How do you say "no" in a way that doesn't hurt relationships
The impropriety bias - Can a man still mentor a woman?
Why changing policies better addresses bias than changing an individual
Gender bias in the 2017 election and the 2018 election cycle
10 tips for women to avoid or overcome discriminatory gender biases
Breaking down gender stereotypes for healthier professional relationships

What men and organizations can do to eliminate the discriminatory effects of

gender bias

Breaking through bias: Communication techniques for women to succeed at

work

Assuring your organization is harassment-free in the #metoo era
Women working with women: Misperceptions of hostility (and how to fix it)