Meet One of Our Certified Guests™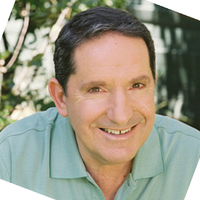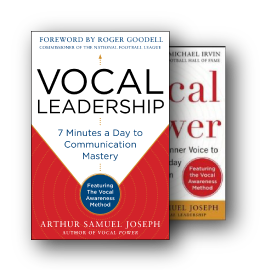 "Changing the World Through Voice With Communication Mastery"
Arthur Samuel Joseph, M.A., founder, and chairman of the Vocal Awareness Institute, is widely recognized today as one of the world's foremost communication strategists and authorities on the human voice. A renowned teacher/mentor, Mr. Joseph's mission is to "Change the World Through Voice."
Vocal Awareness, his trademarked proprietary voice, and leadership training program is designed to teach Communication Mastery through a disciplined regimen of highly-specific techniques. These techniques are structured to cultivate an embodied and enhanced leadership presence, as well as personal presence, through body language techniques, vocal warm-ups, and storytelling skills. What emerges is an integrative and integral communication style. With a client list that includes A-listers like Angelina Jolie, Sean Connery, Tony Robbins, Stephen Covey, Jerry Rice, and Emmitt Smith, it's no wonder Arthur Joseph is known as the expert in Communication Mastery!
Arthur Can Talk To Your Audience About:
The Voice of a Leader: how to break through the white noise & inspire your listeners

Mastery Moment: 7 Rituals to help you claim your Vocal Power
Your Vocal Business Brand: Vocal Power is Earning Power
Mindful Communication: achieving Mastery by aligning mind/body/spirit
The danger of doing "presentations" (and what you should do instead)
The next generation of C-suite: CVAO (Chief Vocal Awareness Officer)

5 things I learned from coaching Angelina Jolie, Sean Connery, Ernst &

Young, and the NFL

Leadership: Can you learn to communicate & embody it?