Borrow my brain for a strategy call
You're smart. You're capable. You've been hustling. That's definitely not the issue. Despite your best efforts, you know things could — and should — be better.
What you need is someone to discuss your ideas with — someone that can clear the fog, provide strategic advice, and help you take decisive action.
As the founder of Interview Valet and author of Podcast Guest Profits, I have the experience and insight of a proven professional. As a consultant, I've helped hundreds of entrepreneurs and businesses uncover answers that matter. I can help you, too.
Book a "Borrow My Brain" Session today.
In your Borrow My Brain session, I work with you 1-on-1 to formulate customized strategies and share unique insights just for your business. You'll walk away with executable strategies and enduring value, ready to take your business to the next level.
You should schedule a session if …
You are frustrated with a lack of results in your marketing efforts
Your business has stalled and you're not sure how to jump start it
You're convinced you have the right ingredients, but not sure how to best market yourself
You've got a great product or service but can't seem to share it with ideal customers
You are struggling between starting a podcast or becoming a podcast guest.
Fill out the Borrow My Brain questionnaire.
Request a time slot (link will be provided) and submit your payment.
We strategize for 60 minutes.
Prior to the call, I spend an hour combing through whatever content you feel is relevant. During our call, I provide customized strategies aligned with your stated goals, and will answer every question you ask.
The cost of a session is $450.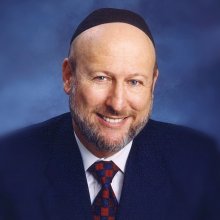 " I can't believe how much you enlightened me and how much money you helped me make in only one short consultation. "
Rabbi Daniel Lapin
Podcast Host, Author, & Speaker