Meet One of Our Certified Guests™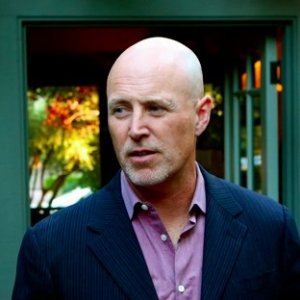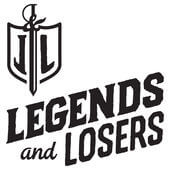 Helping You Become Legendary By Being Different
Christopher Lochhead is one of the pioneers of the "Authentic Dialogue" category of podcasts, a best-selling author and three-time Silicon Valley, public company CMO. He stands out for his unique point of view, sense of humor, hard-fought experience, and whiskey stained mind.
In Christopher's new book, Niche Down: How to Become Legendary by Being Different, he and co-author Heather Clancy go deep, taking you on a fun, practical, example-packed look at what it takes to design and dominate your own niche. They blow up the idea that the pathway to success is building a brand and instead teach you how to "Niche Down" and become known for a niche that you own.
"The Magical Mystery Tour of Authentic Conversations"
Listeners love Legends & Losers because it is not your typical formulaic "interview show." Instead, it's one of the few real, raw, authentic dialogue shows. From Elon Musk's first investor Nancy Pfund, NBA legend Bill Walton, New York Times best-selling author Sebastian Junger, the cofounders of John's Crazy Socks, 4-Star General Stanley McChrystal to convicted murderer-turned motivational speaker Will Little, Christopher has remarkable conversations with hundreds of legendary thinkers from Silicon Valley and beyond.
Christopher says Niche Down is for someone wanting a legendary career, and for "small-e-entrepreneurs" looking to make a mark on the world. It's the first book on category design for smaller businesses and individuals.
Chris Can Talk To Your Audience About:
How to design a category-leading business & brand
Why authentic conversations matter more than ever
Inside un-told Silicon Valley success stories
Why losing should be celebrated
The "Crisis in American Entrepreneurship"
How to make your place in the world

John's Crazy Socks: How one dad and his

"differently abled" son changed the business world

How do you take something most people see as a

loser and make it legendary