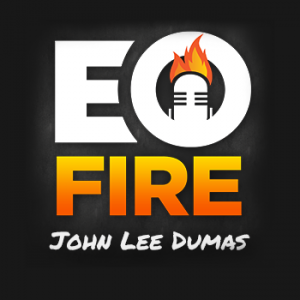 If you are on this page, it's because you too know John Lee Dumas and had the thrill of talking to the Fire Nation.
Marketing at its core is about starting a conversation with someone who could be an ideal customer. Targeted Podcast Interviews are an easy, effective and scalable way to grow your business. Over the last three years, we have tested and perfected the system that turns listeners into leads.
Turning podcast interviews into business results is not automatic and it's not magic. The strategy runs on a proven system that requires all the parts to drive real business results. The interview is just one part of the process.
Interview Valet is a concierge level service that allows you to be the guest while we do the rest. We work directly for the guest and always put you first.
If you are looking to grow your business with targeted podcast interviews or aren't seeing results from your current interview, we should talk.
You can learn the best practices, vital steps and see if Interview Valet can assist you.
Check out Aaron Walker's case study. His coaching business went from obscure to acclaimed in just 18 months using just a targeted podcast interview strategy. John has invited him to be a guest a record 3 times and even put him on the Top 10 list.