Is it time to get noticed by your ideal potential customers?
Tom Schwab here. I've been where you are. I feel the frustration. Let's talk.
Your product is great. Your service is phenomenal. You could help thousands and be rewarded handsomely. You only have one major problem. This problem is real, and it's personal. You know in your heart, and it hurts.
Your ideal clients don't know you exist. You aren't loved or hated; you are totally ignored.
You've done the work and have what it takes to be successful. Heck, you've been successful in everything you've done. Now it seems like it's harder and harder to break through and get noticed in a noisy world. You've tried buying attention with ads and promoted posts in social media. You have even spent hours slaving away on content like blogs, but still, you are ignored.
Your customers have said no to your noise
As you have tried to get your message heard by shouting louder, something remarkable has happened.  It's why your paid ads and blogs are no longer working (and why they won't be in the future).
Your prospects lives are getting quieter.  They have intentionally blocked out the noise, the commercials and all the chatter they don't want to hear.  They wear their headphones or earbuds. They focus on what they choose.  If you want to grow your business, you need to get noticed. To get noticed today you need to get into their ears.
The rules remain, but the tools have changed
Marketing at its heart is starting a conversation with someone who could be an ideal customer. Over time many tactics from TV to billboards have worked for a while. Even barkers at a carnival were once the new great tactic that worked. All tactics have an expiration date. Soon they become familiar, stale and ineffective. They become ignored.
This is what I found in 2014 as I helped business owners grow using a permission-based inbound marketing strategy. We tried the same tools that had built my eCommerce business from a regional player to a national leader in under three years. Blogs and social media were rocket fuel before 2010. Today they work like overpriced watered down cut-rate gasoline.
We knew the strategy worked, but the tools needed updating. If people weren't reading blogs, what were they doing? What were their replacement to get their news, information, and entertainment? How could we talk directly to them?
​FACT: The secret to talking to anyone is getting involved in the conversation they are already involved in.
The answer seemed like common sense. Get involved in the conversation already going on. If the leader of that conversation introduced us as the expert, we would get instant credibility and authority. In the digital age, we could have this intimate conversation online with thousands at once.
An instant flow of traffic and quality leads
Have you ever dreamed of being seen as the star in your business area? Imagine the impact on your business if you were acclaimed instead of obscure.
What we saw with targeted interviews on shows prospect already listen to provided:


An instant increase of website traffic
More sales qualified leads that convert
Customers who know, like, and trust you.
It worked for coaches, authors, franchisors, manufacturers and more
Before my first podcast interview, customers couldn't find me with a bloodhound. Even though I'd tried a bunch of things and spent lots of money, It was like my business was in the witness protection program. From my first podcast interview, I got traffic, leads and paying customers. Within the first year, it worked so well I filled up all my 1 on 1 coaching spots, launched 7 paid mastermind groups and a paid community. My podcast interviews have led to paid speaking invitations, a book,  and relationships with the movers and shakers.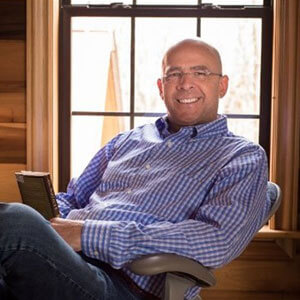 Aaron Walker
Coach, Author, Mastermind - View from the Top
Why Podcasts are the ideal way to go from obscure to acclaimed
Your customers live in an on-demand on the go world. Marketing is starting a conversation. TV, Radio, newspapers and even blogs are dead. If you want to start that conversation, you must be where they are already listening.
Over 30% of the US listeners to podcasts
The average listener spends 7 hours a week listening
Listeners have above average education, income and net worth.
Able to directly download to computers, smart phones, and even to the dashboard of some new cars.
Podcasting, also known as on demand radio is the fastest growing medium.
FACT: Your ideal prospects will be listening to podcasts in the future. The only question is if they hear you or your competitor
Hosting your own podcast is hard!
One way to leverage this incredible medium is to start your own podcast. Much like starting a blog, it takes time and capital to build your audience.
FACT: Anyone that says running your own podcast is easy has either never done it or never done it well.​
It's not just recording an interview (the fun part) it's the hours of preparation, editing, uploading, and promotion. If you are launching a new podcast, expect to invest $3,000 up front or $500 per episode if you outsource everything. Budget $30k the first year. Then expect a small audience as you slowly building your following.
FACT: ROI of the guest > ROI of the host
If you want more real business results with less effort, focus on being a great guest.
Get more results with less effort as a podcast guest:
​Takes a fraction of the time
Gain the credibility and trust of the host
Speak to a new large audience every interview
​FACT: You get more results with less effort as the podcast guest
Results comes form the Targeted Interview Process, not the interview.
Getting interviewed on podcasts is easy. With over 300 thousand podcasts, anyone can jump on a show. Unfortunately, interviews alone won't get you results. The interview is the fuel to power your Targeted Interview Process. We openly share and teach the proven process. It's not a secret, but it takes time, knowledge, skills and connections. You can make it to the big stage. All it takes is time and hard work. The directions to Carnegie Hall aren't a secret: Practice, practice, practice. Or you can partner with the only agency with the connections, systems, talent and proven track record of results.
I had been on about a dozen podcasts and gotten only a handful of leads. I was beginning to doubt if podcast interviews even worked. Then I started using Interview Valet's Targeted Interview Process and immediately saw results. Over 50 perfect leads in the first month. In the first 6 months, over 40 podcast listeners purchased our franchise. This is the most powerful system I've ever used to grow my business.
Matt Miller
Franchisor - School Spirit Vending
You are the Rockstar. We are your roadies.
Sinatra only sang. He had someone else do everything else. You are the performer. Interview Valet takes care of everything to make your interview fun, easy and drive real business results.


We find you the perfect shows: There are over 300,000 podcasts. Getting on one is easy. Getting on the right one takes the industry knowledge, podcast connections, and hard work.
We coordinate the scheduling: Back and forth emails and details can be tedious. Your time is too valuable to do this.
We teach you best practices: Even if you have had media training, knowing the secrets of podcast interviews ensure predictable results.
We prepare you for each interview: You need to arrive confident and prepared. We provide you what you need to know about the show, host, their listeners, and standard questions they may ask you. Without this knowledge, you may turn an opportunity into an embarrassment.
We turn listeners into leads: Using tested and proven inbound marketing, we turn your interview into the content to fuel your online sales and marketing machine.
We promote your interview on social media. Your interview is evergreen. It will drive visitors, leads, and customers for years.
Working with Interview Valet has been an incredible ROI. Their team is stellar. Their process is proven. It's magical! Tom and Interview Valet are the Fairy Godfather of podcast bookings.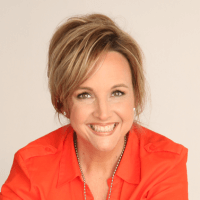 Carrie Wilkerson
Author, Speaker, Coach
Will you be the next Rockstar?
As we reviewed the levels of success, it was clear that those that had the most amazing results had three foundational pieces:


Message: they had a story to tell, not just something to sell
Market: They knew who they wanted to talk to and had a product or service they sold to help them.
Machine: They had the online presence that built trust with listeners then captures and nurture leads.
While we both know there is no such thing as an overnight success (you've worked hard to get here!), the digital age has produced overnight stars. Being featured as the expert guest on targeted podcasts your ideal customers already faithfully listen to is like:
The author being featured on Oprah's book club
The coach landing the celebrity
The company with a viral video
Targeted podcast interviews will change your business. They will take you from obscure to acclaimed. They will get you in the ears of your ideal customers. They will get your dream prospect everywhere the chance to know, like and trust you.
Interested? Time to take the next step.
If you made it to this point, you are curious how targeted podcast interviews could transform your business. Find out in a no-strings-attached free 15-minute evaluation with one of our experts.
Here is what you're guaranteed to get in our 15 minute conversation:
A personal assessment of your Message x Market x Machine: Find out if you have the foundation for results
A detailed overview of the Targeted Interview Process: It's the proven recipe we use, and you can use too regardless if you work with us.
Case Studies: Learn how it worked for similar people in your role or industry
Free 15-minute Personal consult: One of our senior staff will consult on how you could use Podcast Interviews to grow your business (you can purchase the hour consult for $250)
Here is what you will NOT get:
Automatically added to our email list: We serve, we don't spam.
Asked to sign up: We want raving fans, not just another client. We are interviewing you as much as you are interviewing us. Less than 25% of applicants are invited to work with Interview Valet.
Here is what you might get:


Do this first: "Here are the areas in your Message x Market x Machine you need to work on to get maximum results from working with us."
We don't focus on your market: "We can't help you today as your ideal listeners are not in our three focused verticals: Business, Faith & Christianity, and Health-Nutrition-Wellness"
We know we can help you. "You have the Message x Market x Machine for success. We've helped other people like you. Everything we do is totally transparent. There are not contracts but here is the Letter of Agreement to review."
Plans begin at $1,275 USD per month. All of our plans are based on the number of Complete Podcast Interviews. All interviews are guaranteed. We get paid for results, not efforts.
You may save money when you do it yourself, but you make money when you work with Interview Valet.
You should pray your competitor isn't reading this too
The question is not if your potential dream customers are listening to podcasts.  The question is if they will be listening to you or your competitor.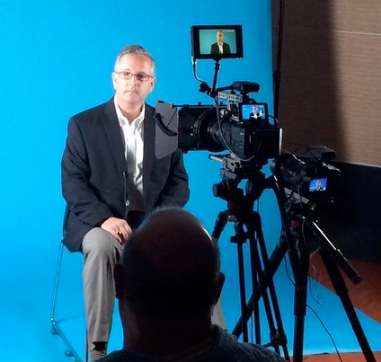 Tom Schwab
Founder - Interview Valet