Turn More Listeners into More Buyers Doing Less Work
You're About To Learn:
Why Most Podcast Interviews are a Waste of Your Time (and How to Make ALL of Yours Count)
The Secret Every Superstar Users to Rises Above the Rest in Their Field
How to rapidly increase your Return on Investment....and Stop Leaving Money on the Table.
Why Being Heard in a Noisy World is Easier Than Ever.
And More!!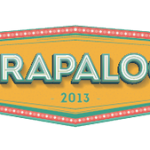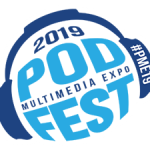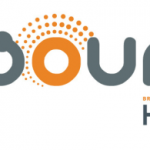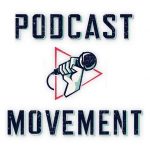 Just some of the over 3,500 Podcasts We Partner With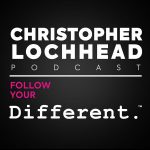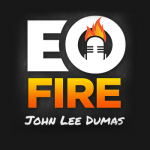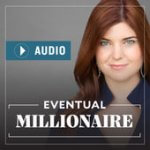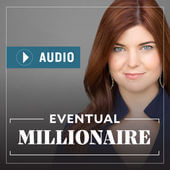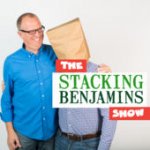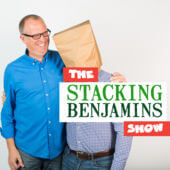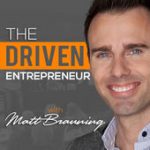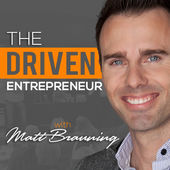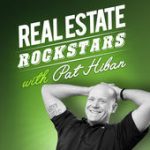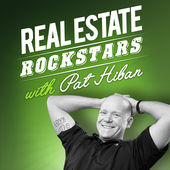 You're probably here because you want to sell more products and services while you grow your influence. Maybe you're ready to be on bigger podcasts speaking to your target market… maybe you're looking for a better process from start to finish that gets the results you want… or maybe you're talking to the right audience and getting good results but you're tired of doing all the work.
I'm going to show you the greatest advance in Podcast Interview Marketing… EVER… and it's going to propel your business to new heights.
With Interview Valet you get to be the Rock Star while we handle the process. Our years of experience allow you to skip the hassle and focus on growing your business. You are the guest, we do the rest.
You started your business because you found a solution that could help people… and you could make good money providing that solution. But the only way you make that money is if the people who need the answers you have… know where to find you.
We live in a flash in the pan, fast food society. There are thousands of blinking lights and ringing bells battling for the attention of your customers. And if you're lucky enough to get a glance you have a split second to grab their attention.
And if you don't… you have no customer… no cash… no business.
The Biggest Problem is Obscurity
It's easy to relate to the frustration because I've been there myself.
You wake in the middle of the night with an idea that just can't rest. You sit at your computer and type as fast as you can while the thoughts flow even faster. By the time the sun rises you have everything hashed out for a potential business.
A quick cup of coffee and you're calling some of your business savvy friends to get feedback on your idea. They are quickly on board and confident you have the next great solution to a real market need.
The days pass in a blur as you ready your website, develop your marketing materials, and get ready to launch.
Following the launch, days turn into weeks and the weeks turn into months. You had some initial success but you're losing momentum. The people who hear you love your idea and are quick to join. But they are just too few. Not enough people can find you… you're getting lost in the noise.
You increase your advertising budget. Most of your cash flow now goes into social media ads, google ads, and whatever else pops up as the latest and greatest just-pay-here advertising.
And you get… crickets.
You wonder, "how can I possibly hear silence in a world of constant noise?"
More Noise is Business Chaos
Are you breaking through the noise... or just adding to it?
When you're not getting the response you want, you can change your approach… or keep doing what you've been doing... and I'll tell you what happens next.
Nothing.
Your message remains lost in the noise. You can't help people who don't know about you and they can't give you money. Cash flow dries up. Your business flounders. And when people ask, you talk about the problems with millennials and society's microwave attention spans.
Cash Flow is What You Want
There is hope. You can discover how to rise above the noise of millions of facebook and google ads. You can even rise above the noise of 600,000 podcasts.
The fact that you're here now means you are closer than you think to discover how thought leaders get heard.
And when you are heard… you get more customers… which leads to more cash… which leads to a bigger business… which means you can help more people (and yes, get even more cash).
It all starts with rising above the noise.
Searching for What Will Actually Work
All businesses are searching for a fast, easy way to connect with more clients.
Clearly. I'm biased towards podcast interviews. But there's a good reason for that.
When Apple consistently discusses the rapid growth of podcasts… when Amazon is launching more products to make it easier to download and listen to podcast episodes… those are companies that set trends… they know what they're talking about… and what they're talking about are Podcasts.
Edison Research in 2019 shows:
Over 50% of the US listens to podcasts… (that's more than 160 million listeners!)

The average listener spends 7 hours a week listening

Listeners have above average education, income, and net worth.

And Podcasting is the fastest growing medium.
Ok. So it's obvious doing Podcast Interviews can provide solid exposure… But anyone can get on a podcast… that's the easy part. What you need to figure out is:
How do you get in front of your

target market

?

How do you move passive listeners to

engaged leads

from an interview?

How do I speak to the

right size audiences

?

How much of the process

will you have to manage yourself

?
How can you focus solely on sharing and magnifying your message… without getting lost in the behind the scenes work?
In 2013 the tides of digital marketing were shifting. Audiences were taking less time to read blogs and spending more time listening to content.
Podcasts were becoming more in vogue. The rules were changing.
When there is a shift in how to connect with potential clients… there is a big opportunity in being the one who blazes that trail.
But being a trailblazer includes late nights… lots of failures… countless pivots… rejection… anger… tears… and if you survive all of that you may find yourself with something special.
I Finally Had the Answer...or so I Thought
For two years I tested, adjusted, and validated over and over. I spoke to hundreds of podcast hosts and guests to learn what each hoped to take away from an interview. I researched the most successful podcast episodes to find what set them apart.
I had to know the new rules. I wanted to teach them to business owners just like you.
Eventually, I worked out the kinks and created the Targeted Interview Process to increase sales as a direct result of being a podcast guest. I was ready to teach this amazing system so you could do it yourself.
I immediately had massive interest when I launched the course.
But people quickly realized how much work went into doing Podcast Interview Marketing the right way… the way that would lead to new clients and lots of cash… and I kept getting the same feedback.
Rockstars Don't Work Backstage
"Doing this right is a full-time job. When would I have time to help people."
"I don't want to do all of the steps. Can't I just do the fun one?"
"I just want to focus on sharing my message. Is there anyone that will do this for me?"
"I want to be the guest and have you do the rest." (Our tagline is a direct quote!)
And there it was… the answer to what successful coaches, business owners, and thought leaders REALLY wanted… roadies.
Roadies are the people lugging equipment backstage, sound testing mics, and usually wearing all black so as not to take the focus off the real hero of the show… the Rock Star… You.
The concert doesn't happen without the roadies… but what the people want is the Rock Star. And they want the full energy… full focus… and full effort at every concert.
How can a Rock Star keep that up?
By being surrounded with a team of people that know how to do everything outside of being the Rock Star.
As a client told me, "Sinatra only sang."
That's true. Yes, he was hardworking and smart… but he realized the best use of his time and talent was doing what only he could do… perform.
Minor Pivot, Major Results
I went from teaching Podcast Interview Marketing to creating a team that implements it for
you. And right away our Process provided results:
Visitors converted to leads over

25 times better

than blogs

Traffic from a single interview was

immediate

…

and continued well after the interview

Backlinks from the Podcast provided

valuable SEO

signals
And that was just the beginning…
Podcast Interview Success...It's Easier Than You Think
I've already shared what everyone needs to know for successful Podcast Interview Marketing. You can find it on over 1,200 interviews or in my book Podcast Guest Profits.
You can take the secrets I know and do it yourself to have good success.
But there's an easier way… a way to focus on your message… a way to let someone else do the backstage work so you can go all in on every interview, every time…
When you hire the Interview Valet team to implement the Targeted Interview Process for you… you get
The perfect shows for your business

Podcast Interviews scheduled and coordinated

Preparation for each interview

Social media promotion of the interview

Post-Interview strategies to capitalize on listener interest while the leads are hot

A team leading the way with current knowledge of podcasting rules and culture
That's the "less work" part mentioned at the start.
You also get the right listeners who turn into the right clients… to grow your business… improve your sales… expand your influence… and increase your cash flow.
When you free up more time while getting better results… how would you apply that additional time to your business or your personal life? Time is an irreplaceable asset… what would you give to have more time to focus on what really matters?
They Had Real Success… So Can You
Pete Vargas
Speaker & Entrepreneur
Advance Your Reach
Darryl Strawberry
MLB Hall of Fame
Author & Speaker
Why Businesses Burn Money… and How You Can Put Out The Fire
Marketing can be expensive. But it's expensive for the wrong reasons.
Businesses will burn through money to get customers… then fail to invest in keeping those customers. But why? Two reasons: ignorance and time.
Either business owners don't understand the value of a raving fan… or they are not investing the time to keep that raving fan.
You're here so I feel confident in calling you highly intelligent… someone who understands the value of your customers.
Which means the real issue is time. Time is finite so how can you get more of it to both acquire and keep raving fans?
Option A:
You keep doing what you're doing… by yourself… having your days consumed by the backstage work which saps your energy and focus… time slips by and hot leads become cold… interested customers find a new shiny object to chase and you lose out.
That's expensive.
If they only bought your basic service that means you could be losing out on $100 - $1000 per lost client. If they would've turned into a premium client… now you're losing $25,000 - $50,000… maybe even $100,000 over the lifetime of that lost client.
Option B:
You let Interview Valet be your roadies. You have more time to do better interviews… resulting in more leads… then you nurture those leads into raving fans!
Time glides by as you develop high value relationships… that could earn your business $25,000 - $50,000… maybe even $100,000 over the lifetime of that client.
And here's the best part… all of this starts as low as $750 USD per month. ONE raving fan would cover that cost for years. What if you got 40?
"I started using Interview Valet's Targeted Interview Process and had 50 perfect leads in the first month. In the first 6 months, over 40 podcast listeners purchased our franchise"
Matt Miller
Franchisor - School Spirit Vending
Some accepted norms are broken and need to be changed.
I've never liked when PR agencies have huge retainer fees on what they "try" to do. They have no skin in the game… how do you know you're getting the full, custom effort of that agency?
We break the norm and are determined to create a new one… that puts you first.
That's why Every Interview is Guaranteed.
We get paid for results, not efforts.
Let me say that again, just to be sure you got it… EVERY interview is guaranteed.
You literally have nothing to lose and a highly successful business to gain.
What Could This Do For You?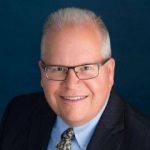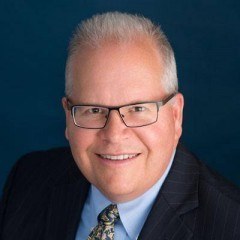 "In the first 12 months of using Interview Valet, I saw a 600% ROI. That doubled to a 1200% ROI within 24 months."
Craig Cody, CPA, as reported at Podcast Movement 2018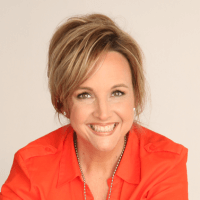 "Working with Interview Valet has been an incredible ROI. Their team is stellar. Their process is proven. It's magical! Tom and Interview Valet are the Fairy Godfather of podcast bookings."
Carrie Wilkerson, Author Speaker, Coach
What would your business look like with a 600% ROI? … a 1200% ROI?
What would your schedule look like after you implement a process that is "proven" and "magical?"
If all you got was more time to focus on your current clients… it would be worth it.
If all you got was an "incredible ROI"... it would be worth it.
Using Interview Valet and our Targeted Interview Process gets you both money and time… it's worth it!
What You Get When You Apply
Your message and our team must be the right fit. While we work to figure that out, we want to give as much value as we can.
Just for applying you will receive:
An evaluation of your Message, your market, your process:

Find out if you have the foundation for high-level results

A detailed overview of the Targeted Interview Process:

the proven path we travel, and you can walk it as well whether you work with us or not.

Access to Case Studies:

Learn how it worked for similar people in your role or industry.
Free 15 Minute Consultation: Speak to a member of our team on how you can use Podcast Interviews to grow your business.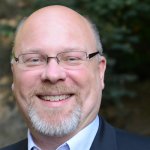 "This is the first and best service of its kind, and the way it works is revolutionary. I highly recommend it!"
Ray Edwards
Author, Speaker. Podcast Host
Your message needs to be heard. People are waiting for you to rise above the noise.
You can continue doing what you've done and get the same results. Or you can make a definitive decision and do something different.
It's time to give the people what they really want… YOU.
Bottom line: Apply today. It will be a win for you and your business.