Meet One of Our Certified Guests™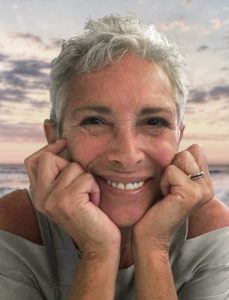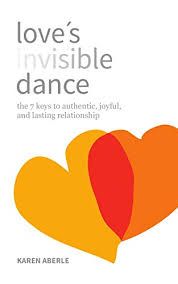 Educating and Inspiring Powerful Relationship Through Learning the Moves of the "Invisible Dance"
Karen Aberle, author of #1 Amazon bestseller Love's Invisible Dance, has spent the last 30 years researching and teaching about relationship. The dance became visible to Karen through her extensive studies in the philosophy of language, an 18-year apprenticeship with Huichol shamans of central Mexico, and her own 30-year marriage. Through her leadership program, Mindful Collaboration, Karen has coached individuals and teams in Fortune 100 organizations to achieve extraordinary results by better understanding how to learn, love, partner, and fight -- the same skills she and her husband have taught around the globe in their Deep Relationship programs for individuals and couples seeking more love in their lives.
Karen will show you how it's possible to be perfectly satisfied with your life - right now, in the present moment - once you see the universal dance of relationship you've been doing all your life, unconsciously. Karen will hand you the keys to a truly satisfied life, as an individual and in relationship. She will open your eyes to see yourself and your possibilities in an entirely new way, to see your real attractiveness, discover how to move gracefully with others to achieve your vision of a great life, and learn to embrace conflict as the key to powerful transformation.
A native New Yorker, Karen now lives in Dallas, close to the embrace of her children and grandchildren.
Karen Can Talk To Your Audience About:
Defining love – what it is and isn't
Self-confidence and where it comes from
3 ways to build trust in your relationship
How radical authenticity deepens intimacy
Conflict – why we need it, and how we can embrace it
The one question you can ask to begin building a successful relationship
How to say "No" without damaging relationships