Meet One of Our Certified Guests™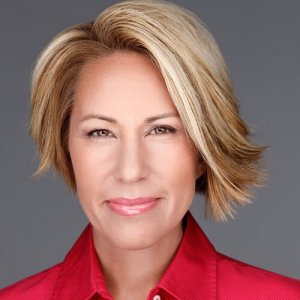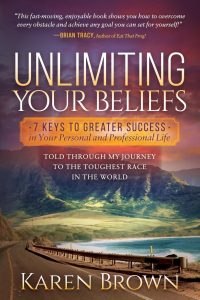 Eradicate Limiting Beliefs and Transform Your World
Karen Brown is an unconscious mind expert in the field of leadership and professional performance, world-class ultra-endurance athlete, successful corporate executive, professionally certified executive coach, keynote presenter and best-selling author. Karen tackles critical topics in today's business environment. She utilizes the powerful mechanism of the unconscious mind, we're all learning, behaviors and growth happen. After many years of coaching leaders, Karen discovered that the unconscious mind is the scientific key to elevated levels of success, with greater velocity and ease. This inspired her to found Velocity Leadership Consulting to bring this difference-making model and tools of success to all leaders.
Karen realized her own transformation and discovered the keys to achieving greater success in her personal and professional life when she achieved a 28-year dream of competing in the toughest race in the world, the IRONMAN World Championships in Kona, Hawaii, as an amateur,non-triathlete at age 46. She parlayed this experience to the business world and now helps CEOs, executives, and managers connect with and realize their own goals, with greater velocity and ease. She has two published works, the most recent, Unlimiting Your Beliefs: 7 Keys to Greater Success in Your Personal and Professional Life.
Karen earned Master Practitioner certification in Neuro-Linguistic Programming and Mental and Emotional Release from the Association for Integrative Psychology. She's also a certified Personal and Executive Coach through the International Coaching Federation and Coaching & Positive Psychology Institute.
A consummate learner, Karen investigates the latest scientific findings that unlock elevated professional performance and leadership. She lives in Denver and finds happiness and personal expansion in training and competing on the international stage of ultra-endurance athletics.
Karen Can Talk To Your Audience About:
What you resist persists and GROWS until you deal with it; providing the biggest
opportunity for growth
5 Ways to Unlimit Your Beliefs and Transform Your World
Why women are still behind men in business – the airplane oxygen mask syndrome
What competing in IRONMAN can teach us about leadership
7 keys to greater personal and professional success told through a personal journey to the toughest race in the world – The IRONMAN World Championship
The Truth about nutrition and fitness from someone who isn't selling anything and has completed some of the toughest human competitions in the world.