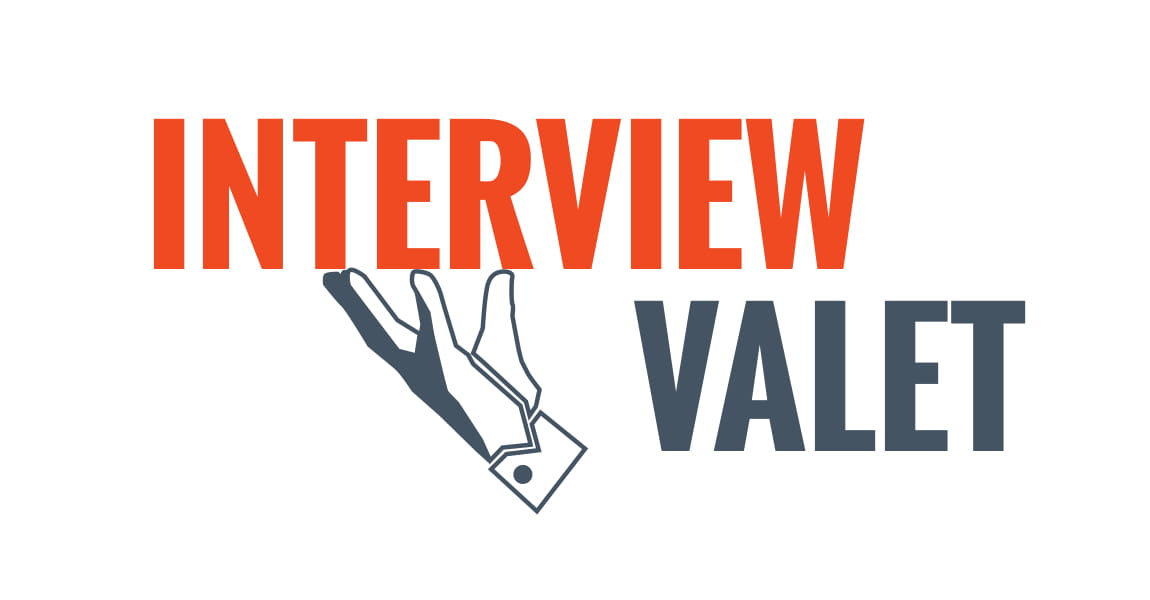 Interview Valet provides executives, businesses and thought leaders a concierge-level podcast guest marketing service that has proven effective in maximizing the benefits of podcasting. Their premium white-glove solution handles everything but the speaking, so clients can reach their ideal audience with the least amount of hassle. Interview Valet finds the perfect shows, schedules interviews, prepares the guest for the interview, makes a custom welcome page for each interview, and promotes the interview on social media.
Interview Valet's all-inclusive system empowers clients with interview preparation, Certified Guest™ training, and personalized attention that ensures the best experience for podcast guests and hosts. As an inbound marketing agency, Interview Valet focuses on using podcast interviews as the content to drive online sales.
Request an interview (print, tv, radio, podcast, blog)
Request to quote the founder, Tom Schwab, or the website
Request a speaking appearance
Get in touch - Contact us
Tom Schwab is an author, speaker, teacher, founder & Chief Evangelist Officer of Interview Valet, and the father of podcast interview marketing.
Full Length
Tom Schwab is an author, speaker, teacher, and the founder of Interview Valet. He has a refreshingly unique approach to marketing, helping thought leaders get featured on leading podcasts that their ideal prospects are already listening to. As the father of podcast interview marketing, Tom combines inbound marketing and podcasting to help his clients achieve success.
A Navy veteran who worked for 5 years as a Nuclear Surface Warfare Officer, Tom has since had a rich and varied career that has taught him everything he needs to know to successfully run a business. He has 12 years of experience working for a Fortune 500 company in sales, distribution, and management. In addition to this, Tom knows how to build an online business. He owned a medical equipment rental and sales company and grew the business to national recognition using inbound marketing. He now uses this knowledge to help others find online success with podcast interview marketing.
In 2014, Tom realized that blogs weren't achieving the positive marketing results they had been in the past. He hypothesized that targeted interviews on established podcasts could be used much like guest blogging. The goals of the podcast guest strategy were to tap into an existing audience, share in the trust and authority of the host, and drive relevant traffic and sales-ready leads to the podcast guest.
The results exceeded his wildest dreams. Traffic from a single interview was immediate and has continued for years. Visitors converted to leads over 25 times better than blogs. Natural backlinks from the podcast provided valuable SEO trust signals.
Over the next two years, Tom and his colleagues tested, optimized, and validated the process. In 2015, Tom founded Interview Valet and began teaching the system. Since then, the company has been helping clients get on the right shows that convert into real business results. Interview Valet has been recognized as the category king, as they help clients get more traffic, leads, and raving customer fans by being interviewed on targeted podcasts.
As an inbound marketing engineer, Tom believes that marketing, at its heart, is starting a conversation with someone who could be an ideal customer. He is also the author of Podcast Guest Profits: Grow Your Business with a Targeted Interview Strategy. He focuses on time-proven strategy, then supercharges it with today's technology and podcast interview marketing. He recognizes that in this noisy digital world, thought leaders need to get in on the conversations where their ideal customers are already listening.
Tom lives in Kalamazoo, MI, with his wife and family on 10 acres. He runs marathons and owns two miniature donkeys, the only thing in his life that is "half-assed".
Let's Talk About
Podcast Interview Marketing

Prospecting: How to find the right podcast
Pitching: How to get the host to say yes!
Preparation: How to ensure a great interview
Performance: What are the best practices
Progression: How to move listeners into leads
Promotion: How to ensure maximum                                       exposure
● Interview Valet represents top authors, speakers, coaches, and brands. 
● Working relationship with over 3,500 top podcasters in the industry.
● Interview Valet has a geographically diverse team of over 14.
● Tom is a sought-after guest and has been interviewed on over 1,200 podcasts.
● An engaging speaker who has presented at top conferences, including INBOUND and OntraPalooza.
Suggested Interviewer Questions
Why is podcast interview marketing the next gold rush?

How does obscurity hold back every business?

Why do podcast interviews convert 25 times better than blogs?

How does trying to break through the noise dilute your message?

How do you get booked on podcasts that matter to your business?

What does it take to be an ideal podcast guest and turn listeners into leads?