Transactions vs. Relationships
Are you tired of another new podcast booking service just focused on placing their client on your show?
Many booking services and PR firms assault hosts with a barrage of generic robo email.
At Interview Valet we focus on long-term relationship.
With hundreds of great Certified Guests™ now and in the future, we provided hosts a white glove service and personally introduce only the ones we feel would add real value and make the host look like a genius for inviting them. 
FACT: Leading podcasters turn to Interview Valet first to fill last minute openings or cancelations.
With our network of great certified guests, we can help relieve hosts/producers stress with one call or email.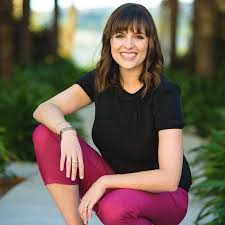 Interview Valet has been an absolute joy to work with. Not only are they always delivering, they have wonderful customer service, and you feel like they actually care about your business.
Dana Malstaff
BOSS MOM Podcast
Jeffrey Shaw
LINGO: Speak your customers secret language
Dr. Stephanie Gray
Your Longevity Blueprint
Steve Shallenberger
Becoming Your Best Global Leadership
Rick Cesari
Legendary Strategic Branding
Albert Williams
Minority Entrepreneurship
Jay Conner
Private Lending Expert
Krister Ungerboeck
The Leadership Archeologist
Jim Jubelirer
Scaling Up Expert
Barbara Turley
Eradicating "Small Business Overwhelm"
Dave Quick
Helping Bulls Survive - Executive Coach
Paul Miller
Licensing for Amazon & eCommerce Sellers
Robin Waite
Coach & Author of TAKE YOUR SHOT
Scott Beebe
4 Steps to Business Freedom
Michael Menerey
Healthcare Alternative Evangelist
Wade Lightheart
Awesome Health
Michael Gale
NYT Best Seller: THE DIGITAL HELIX
Ralph Sanchez
Alzheimer's / Dementia Education & Prevention
Mike Giannulis
Business Freedom
10 Fun Fact About Our Certified Guests™
One lost over half his body weight on national TV
One was the first blind man to Climb Mt Everest
One has no depth perception, he sees the world in 2D
One took a sniper bullet to the head
One is responsible for the most beautiful campus in the US
One worked as an executive with Mark Cuban
One is a Fox News Contributor
One was a founding partner with Bain Capital
One has 8 children and a hundred kids each year
Two are the marketing minds behind the George Forman Grill
FACT: Our mission is to "personally introduce inspiring thought leaders to millions of ideal customers for the betterment of all."
If we don't find them to be "Inspiring thought Leaders" they aren't represented by Interview Valet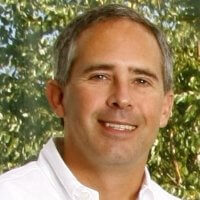 Working with Interview Valet is smooth and I appreciate the high level of service and attention to details. The white glove service applies to gurests and hosts
Rick Coplin
Success to Significance Podcast
Eddie Yoon
Superconsumers to growth
Douglas McCormick
Family, Inc
Shane Connor
Master Coach Forum
Steve Acho
Being More Human in the Hiring Process
Bryan Falchuk
"Do A Day" Athor & Architect
Biagio "Bill" Sciacca
Executive Coach Changing The World One Idea At a Time
Matt Brauning
Live Event Blueprint
Elise Auxier
Values Based Coaching
Chris Aarons
NYT Best Seller: THE DIGITAL HELIX
Erik Seversen
Improved Communications
Sophie Howard
Founder and Architect of Amazon Navigator and Product University
Susan Goebel
Business Strategist | Entrepreneur | High-Ticket Closer™ | Published Author
Kelly Resendez
Bestselling Author | Influencer | Business Leader
Michelle Gomez
Slayer of the Imposter Syndrome
Shannon Miles
Author of The Third Option | CEO/Co-founder BELAY
Paul Thompson
Real Estate Investing | Money Expert | Podcast Host
Bryan Miles
Author of Virtual Culture | CEO/Co-founder BELAY
Spike Edwards
Behavior Based Safety from the Specail Forces
Allison De Paoli
How small business can control health care spending
Alexa Freiler
Womens Fashion Community Leader