Meet One of Our Certified Guests™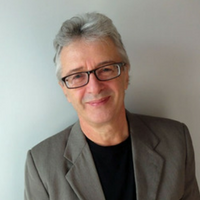 Teaching the craft of conversational copywriting
Nick Usborne is an online copywriter and trainer who wrote his first website in 1995. When his book, Net Words, was published by McGraw-Hill in 2002, it was one of the very first to address the new profession of writing for the web. After writing web copy for nearly two decades, Nick began teaching companies and organizations how to write better websites. A few years later, he began converting his corporate training materials into courses and programs for freelance writers and copywriters. Today, Nick continues to immerse himself in teaching the craft of conversational copywriting.
Having worked with clients like Citibank, Apple, Reuters, WebEx, and New York Times, Nick has seen it all in the world of copywriting -- and he knows what works. He's earned 15 awards in direct response marketing -- both in Europe and North America -- and he's worked as an advisor and consultant to various startups -- primarily in online consumer product sales. He's spoken at numerous online marketing conferences, as well as conducted in-house seminars and training sessions for companies like Yahoo!, Novartis Pharma, John Deere, Walt Disney Attractions, and more.
Nick lives in Montreal, Quebec, Canada, where he's not always sitting in front of a keyboard. When he's not working, and if the weather is being kind, he can often be seen enjoying the outdoors via kayak or bike. In the winter he's out on his cross-country skis most days.
Nick Can Talk To Your Audience About:
Why you lost your capacity to write like a regular person, and how to fix it.

5 simple ways to make your marketing copy more conversational, work

harder and deliver better results.

3 reasons why conversational copywriting works so well
7 steps to find and develop your conversational voice

Why conversational copy is the perfect fit for your high-trust, relationship-

based business