Welcome Parenting Teens Listeners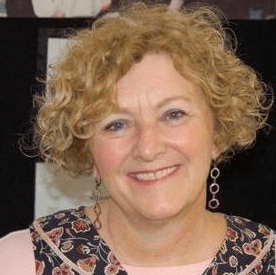 Maureen Blaha - Executive Director National Runaway Safeline
Here is everything we talked about on the podcast
If you are on this page, you heard Sara Levensohn and me talk on the Parenting Teens: The Biggest Job You'll Ever Have Podcast.
I hope you enjoyed listening to us, as much as I did talking with Sara. She is a great host, who is your champion with the encouragement and information you need.
National Runaway Safeline (NRS) is the champion for runaway, homeless, and at-risk youth by helping keep them safe and off the streets. Established in 1971, NRS serves as the federally-designated national communication system for these youth.
It makes more than 250,000 connections to help and hope through the:
Hotline (1-800-RUNAWAY)
Online (1800RUNAWAY.ORG)
Texting 66008
Offline resources
NRS provides crisis intervention, referrals to local resources, and education and prevention services to youth, families and community members throughout the country 24 hours a day, 365 days a year.
More than 15,000 youth have been reunited with their families through NRS' Home Free program done in collaboration with Greyhound Lines, Inc.
Thank you for listening to us and visiting to learn more about how you can support youth in crisis.