How to Get Heard By Millions of Ideal Customers ​​Without Any Travel Or Even A Huge PR Budget.
Podcast Interview Marketing
A New Category Beyond Traditional PR and Digital Marketing
Are Your Most Powerful Tool Today
YOUR BIGGEST PROBLEM IS THAT YOUR IDEAL CUSTOMER DON'T KNOW YOU EXIST
You are a thought leader: A coach, speaker, author, or emerging brand. You have a product or service that could help thousands of people today. You don't have to improve, change, or keep testing. You need to connect with your ideal customers. they need to know you exist and get to know, like and trust you.
STOP TRYING TO BREAK THROUGH THE NOISE, GET IN ON THE CONVERSATION
If you are frustrated trying to break through the noise, it's not your fault. It's like yelling at a rock concert. No one hears you. You are just adding to the noise. Get in on the conversation that your ideal customers are already listening to on podcast interviews.
OVER 100 MILLION PEOPLE LISTEN TO PODCASTS IN THE UNITED STATES ALONE
Studies show the average podcast listener consumes 7 hours of content per week. On average, they are more highly educated and have a higher than average income.
PODCAST INTERVIEWS CONVERT 25 TIME BETTER THAN BLOGS
Traffic from podcast interview is not cold traffic. It's more like a personal introduction form a respected friend. Listeners arrive to your site educated and ready to engage.
HIGHER QUALITY TRAFFIC THAT CLOSES QUICKER
After someone hears your story, understands your why, and appreciate how you can help them they often arrive ready to engage. Guests report lower Cost of Lead Acquisition (COLA), Cost of Customer Acquisition (COCA), and Days to Close.
BEST RETURN ON INVESTMENT (ROI)
A 2017 study of over 10,000 marketers, podcasters, and guests ranked Podcast Interview Marketing the best ROI over both Facebook Ads and Email Marketing.
THE GOLD RUSH IS STILL EARLY
Every tactic has an expiration date what it just doesn't work as well. Blogs, Adwords, Email and even Facbook Ads are all relatively mature and competitive. It;s still early enough to stand out and prosper from appearing on targeted podcast interviews.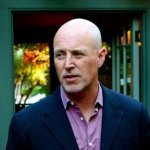 Christopher Lochhead
Co-author of PLAY BIGGER: How Pirates, Dreamers, and Innovates Create and Dominate Market
INVEST MARKETING DOLLARS ON PODCAST INTERVIEWS
" Interview Valet is the clear Category King in Podcast Interview Marketing. The smartest CMOs today are directing a portion of their marketing and PR budgets to Podcast Interview Marketing and seeing legendary results. "
A Podcast Interview is the FUEL Results comes from the ENGINE Success comes from the SYSTEM The 6 Step Podcast Interview Marketing System that will help you get results from every interview.
PROSPECTING:
Finding the ideal shows
With over 400k podcast we ensure it's the RIGHT podcast that will produce results. Our Algorithm takes into account the podcast size, website authority, social media reach, and past experiences.
PITCHING:
Getting the host to say YES!
Studies show the top podcasts say Yes to less than 1% of pitches. Our team has relationships with over 3,500 top podcasters, in Business, Faith/Christianity, & Health/Nutrition/Wellness.
PREPARATION:
You are ready to shine
For the best possible interview that meets your goals, we prepare both the host with the guests one page press page and the guest with a complete brief sheet on the host, audience, show lingo, and typical questions.
PERFORMANCE:
All the Best Practices
This is the only step you can't outsource. Sinatra only snag but he was the only one who could. You are the talent. We teach you the best practices to get real results.
PROGRESSION:
Listeners to Leads
The images help to make your digital course look more "real". If you do not have screenshot images of your course, try using icons instead.
PROMOTION:
Ensure everyone hears
By now the reader should be blown away by everything that they will be able to achieve after following your online course.
The Interview Valet White Glove Experience
Our mission is to personally introduce inspring thought leaders to millions of people for the betterment of all. We do this using targeted podcast interviews and a system that we have tested, validated, and refined with over 250 clients on over 5,000 interviews. It's not magic, it's a proven system that we execute better tahn anyone. Podcast Interview Marketing is all we do. It's our zone of genius.
Sinatra only sang. He was the talent . We see our clients the same way. We are the roadies, cheerleaders, and support team to free you up to do what only you can do, tell your story on targeted podcast interviews.
If you want a cheap booking service to get you on a bunch of crappy podcast, Interview Valet is not for you.
If you want an over priced Public Relations firm thats focused on long reports of how hard they are trying, Interview Valet is not for you.
If you see the power of podcasts and want to leverage this new medium to connect with your ideal customers to real profitable results built upon long term relationships, we need to talk about working together.
"What is ordinary to you, is amazing to others. Share it with the world."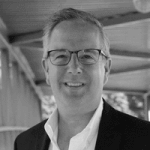 Tom Schwab
Chief Evangelist Officer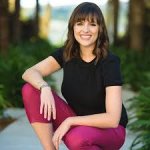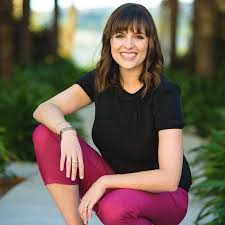 THE SERVICE YOU WANT, IF YOU WANT TO GROW!
" My business and the Boss Mom brand owes a lot of its exposure to getting interviewed on podcasts. Interview Valet has been an absolute joy to work with. Not only are they always delivering, they have wonderful customer service, and you feel like they actually care about your business growth and the relationships you gain from your interviews. This service is a must if you want to grow your online brand. "
You Get More Than Just a Booking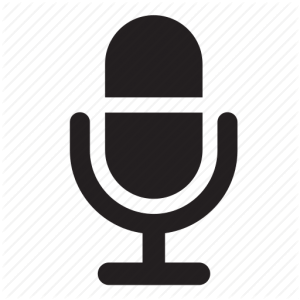 You are judged by how you sound. That is why we provide every Certified Guest a professional grade microphone and teach them how to set it up, test, it, and sound amazing.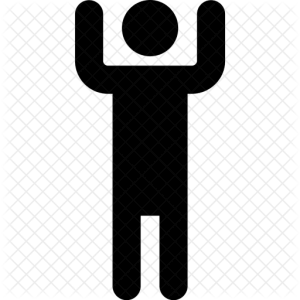 Learn from your own mistakes is painful. We help you learn from others with a detailed podcast interview check list based on lesson learned form over 4,000 interviews. We even provide you a practice interview.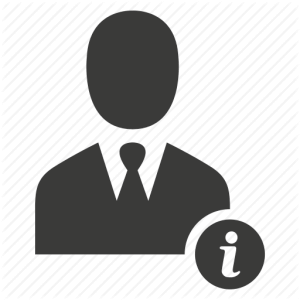 BRIEFING ON EVERY INTERVIEW
Only kids and clowns like surprises. You aren't either. You are provided with a brief sheet for every podcast interview that includes background on the host, audience, typical questions, and the shows lingo to connect with the listeners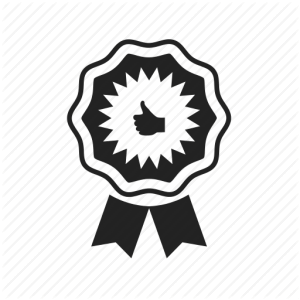 With over 400k podcast the challenge isn't getting on a podcast, it's getting on the right one. Our algorithm focus on 4 critical factors: The Podcast of the maximum number of ideal listeners, the website for backlinks vital to SEO, Social Media Reach, & past experience.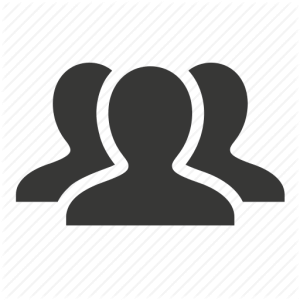 We are judged by the company we keep. Working with the top agency that represents leading figures provides you unique credibility with hosts.

You are the talent, we are your roadies. Each Certified Guest has one dedicated Client Concierge that will serve as your advocate and single point of contact.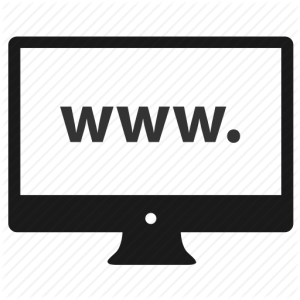 Testing has shown that sending podcast traffic provides better conversion and allows attrribution of traffic, leads, and sales. We make these pages on your site for each interview.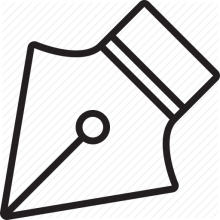 FULL INTERVIEW TRANSCRIPT
Your interview is PURE GOLD you cna use in your content marketing efforts. We provide a full transcript you can use for blogs, internal training, social media, and even use it to write a book.

Make sure you are heard by the maximum number of listeners. Every episode is promoted on Interview Valet's Twitter account and if desired we can also post to your account.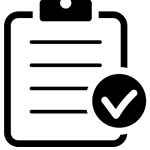 To continually improve performance, every dozen interviews we meet with you to review and improve your performance and results.
What People Are Saying...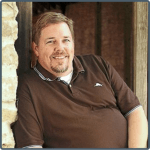 Matt Miller
School Spirit Vending
" I feel like you're getting me on top tier shows and I'm grateful for that! I worked with another company and I felt like they matched me with whoever they could because they were working with both the host and guest side looking to simply fill spots. "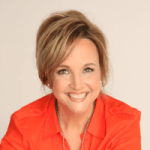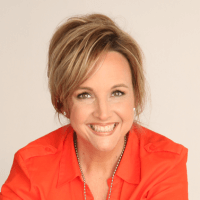 Carrie Wilkerson
The Barefoot Executive
THE "FAIRY GOD MOTHER" OF PODCAST GUESTING
" Tom and his team at Interview Valet are the 'Fairy Godmother' of podcasting guesting! As a colleague and client, I can wholeheartedly vouch for his experience and expertise! My list has grown 10x faster since being a Tom-trained guest on podcasts than it ever did with paid advertising or my own efforts! Those are results y'all! It's magical! "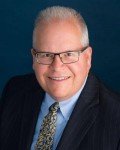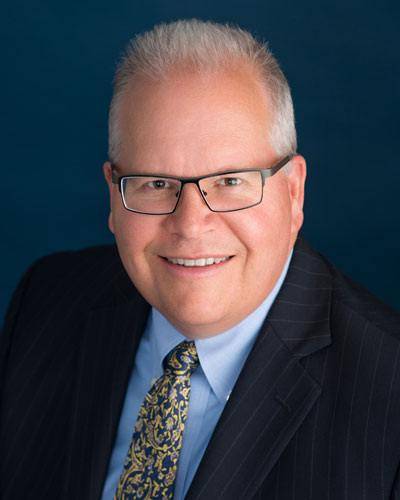 Craig Cody
Tax Advisor and Part Time CFO
A 600% RETURN ON INVESTMENT IN THE FIRST YEAR
" I had worked with another agency and saw no results from over 20 podcast. The Podcast Interview Marketing system that Interview Valet uses and the training I got form them resulted in a realized ROI (Return on Investment) of over 600% in the first year. They provide results I've never seen form a PR Firm "
Is Podcast Interview Marketing Right For You?
After our first 100 clients we looked at why some people got good results and some got GREAT results. This strategy does is not work for everybody.
You have engaging stories to share and are interested in being interesting.

You know who you want to talk with

You have offers, Calls To Actions, or next steps

Your online presence supports you as an expert

You can easily capture & nurture leads on your website.

You are focused on long term relationships with clients that results in high life time value.
You want to do an Infomercial

You have not defined a clear ideal customer or buyer persona

You don't have a website or social media that builds trust

You are focused on a low value one time transaction

You can not capture emails on your website
EVERY INTERVIEW IS GUARANTEED
We want raving fans not just another customer, that is why we want to ensure you are happy with every interview. If you aren't satisfied with the interview neither are we. We will make it right, replace the interview with another one, or give you your money back. We will make it right, guaranteed.
Is Interview Valet Right For You?
We know our strengths and who we work best with.
We operate in a narrow zone of genius and specific niches
Your ideal customers could be found listening to podcasts focused on Business, Faith/Christianity, or Health/Nutrition/Wellness

Podcast Interview Marketing is a long term strategy to which you & your organization is committed

You seek win-win partnerships where both parties are committed common goals

You see podcast interviews as a major media appearance to be taken seriously.
Your ideal customers could NOT be found listening to podcasts focused on Business, Faith/Christianity, or Health/Nutrition/Wellness

You just want to try out a few podcasts to see if it might work

You work with vendors often in an adversarial role

You are betting the entire budget on this strategy and if it doesn't pay off immediately we busted or I'm fired.
Here are answers to some frequently asked questions:
Your Ideal Customers Are Listening To Podcasts.
Make Sure They Hear You Not Your Competition!