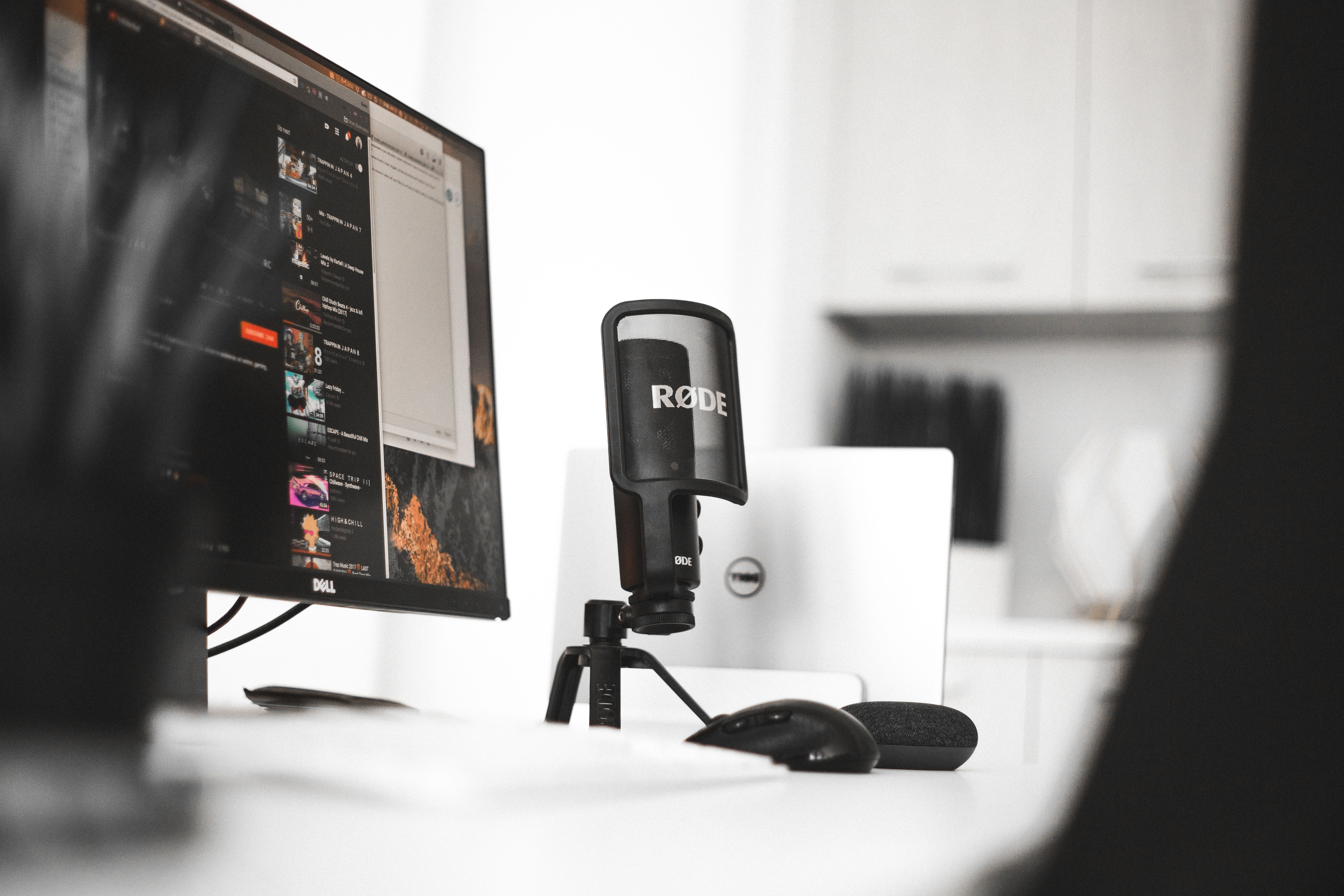 Podcast Guest Recording Equipment
Podcast Guest Recording Equipment
Podcast Guest Recording Equipment
You're ready to become an in-demand podcast guest.
Sounding great starts with the equipment.
Let's look at how you can sound - and look - like the professional podcast guest you are.
It all starts with the audio
Finding the right microphone for you.
Your Microphone
You will find some great microphones out there; not every one is ideal for each setup.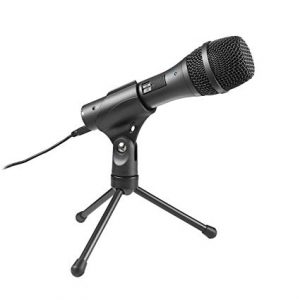 The two main class of microphones are: Dynamic Microphones and Condenser Microphones
Dynamic Microphones are the ones you see performers use when their mouth is close to the microphone. These mics are ideal for most podcast guests as they don't tend to pick up background noise from other room, fans, clocks, pets or the outdoors. Some of Tom's best and biggest interviews have been done in a hotel room with a dynamic microphone, a computer, and a strong internet connections (Tom has interviewed on hundreds of podcasts).
The ATR 2005 USB is a great dynamic microphone. It plugs into any computer with a USB port so you don't need a mixer. It is professional grade. We've found it to be much better quality than the cheaper commercial grade ATR-2100 USB who's on/off switches have failed at an annoying rate for us. It also comes with a much better warranty.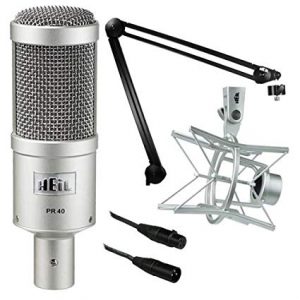 The Heil PR-40 is also an excellent microphone which you can find online for $369. This looks like a recording studio mic, so if that's important to you it looks impressive.
Note: If you don't have a mixer, you will need to purchase a separate XLR to USB cable.
Condenser microphones pick up all of the noise in your room.  If you are in a quiet studio or have multiple people using the same mic this can be helpful.  In the wrong setting they can provide terrible audio.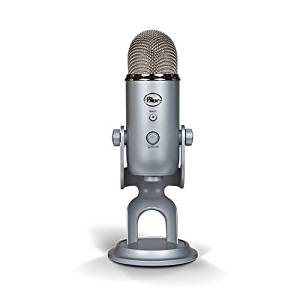 Blue Yeti is a great condenser microphone you can find online for $125
The microphone you choose will depend on a few things. Style is one factor, as is cost. Brands like Shure, Neumann, MXL, Rode, Behringer and more.
As a podcast guest, quality is important. However, keep in mind that your interview lifespan may be limited. Spending all your budget on a microphone may not be the wisest move.
As you explore podcasting and maybe decide to launch your own show, you may end up with an upgrade. Until then, consider your recording space, your style and your budget.
Next up: Dress up your mic!
Microphone Arm
This allows you to mount your microphone on a desk or table. You can find them on Amazon for $16 complete with a pop filter.
Mic Flag
A mic flag is a great way to subtly brand all of your appearances. When your logo is on your microphone, just like TV reporters, anyone watching the video sees it. Today, many podcast hosts record and publish video. Plus, any calls you may have with potential clients see your consistent branding.
We've found the best mic flags come from Impact PBS  ($47 + shipping).
Note: If you have multiple brands, consider the 3-sided model so you can rotate it to show the appropriate brand.
Pop Filter
If you find that you pop your letters like P and B you may want to add a pop filter.  This screen sits in front of your microphone. These are largely universal and are Available on Amazon for $7.
Listening is vital. So is comfort.
Headphones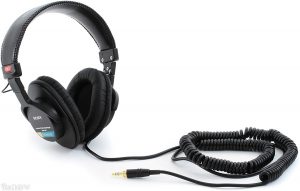 To avoid feedback from your speakers back into your mic, you must use some type of headphones. Which one you use is largely a personal preference.
Some people prefer earbuds; just make sure you are not using the microphone from the earbuds. These don't mess up your hair.
Tom says he prefers headphones, sometimes called "cans" in the industry. "For me, they block out background noise and lets me focus on the conversation. Since I wear them for many calls and interviews, they need to be comfortable."
Tom's personal recommendation for comfort and sound quality are the SONY MDR 7506 Professional available on Amazon for $98.
Murphy's Law: Something Will Go Wrong (Tom's story)
Cough Switch
I bought one when I was recovering from pneumonia.  I'm still amazed at how often I use it for a cough or a sneeze. The Short Stop Momentary Muting Switch made by Pro Co Sound allows you to push a button and cut off your sounds without any noticeable clicks in the audio.  As long as the button is pushed down you are muted. This eliminates the question if the mute is on or off.
Note: This takes an XLR connection so if you are going straight into your computer you will also need an XLR to USB Cable Available on Amazon for $12.