WHAT LEADING PODCAST HOSTS ARE SAYING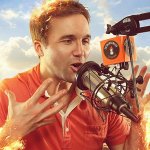 I recommend Interview Valet to all EOFire alumni. It's simply a great service, run by great people. If you're looking to set your Entrepreneurial journey ON FIRE as a Podcast host or guest, Interview Valet will prepare you to IGNITE!
John Lee Dumas
Host of ENTREPRENEUR ON FIRE Podcast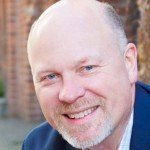 This is the first and best service of it's kind, and the way it works is revolutionary. If you're looking to get your podcast off the ground with fantastic guests, or if you want to get booked as a guest on as many great shows as possible, this is for you. I highly recommend it!
Ray Edwards
Host of the RAY EDWARDS Podcast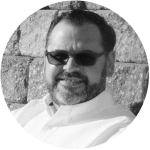 One of the best parts of being a host of my own podcast is getting to meet so many great people. By becoming a guest on other people's podcasts, it helped to position me as an expert in my field and completely changed the game for me. Aaron and Tom have been so helpful in building my business. I have appeared on several other podcasts now and can't recommend working with Interview Valet enough.
Jaime Jay
Host of Stop Riding the Pine Podcast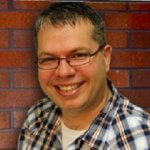 The single greatest way that I have found to grow my audience has been to do podcast interviews on other podcasts that have a similar target audience to my own. Interview Valet has created a white glove service that simply finds you the best podcast interview opportunities and they handle every detail of the process. Beyond that, the guys behind it have the highest of integrity and I fully endorse their work.
Cliff Ravnescraft
Host fo THE PODCAST ANSWER MAN Podcast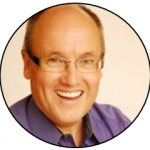 Tom Schwab (Founder of Interview Valet) is one of the few I would trust with the future of my company. He is intuitive and alert to the subtle ways we can grow and thrive in the exciting world of online business. His understanding of customer personas and how we engage for mutual benefit puts him at the leading edge of business today.
Dan Miller
Host of the 48 DAYS Podcast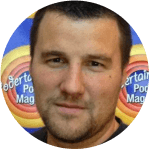 Finding prepared, quality guests, is one of the hardest aspects of being a podcaster. Anytime I have interviewed one of Interview Valet's Certified Guests™ , they have always been prepared, professional, and of the highest standard in their presentation. I've had the privilege of working with the team at Interview Valet on various projects and their guests are some of the best in the industry.
Anthony Witt
Host of The Champion Entrepreneur Podcast