Meet One of Our Certified Guests™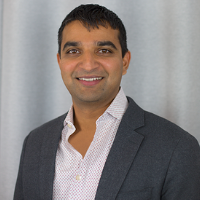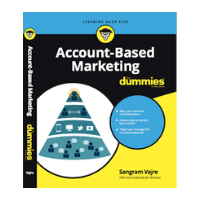 Helping Business Leaders and Marketers Understand and Execute Account Based Marketing Strategies
Sangram Vajre (SANG-grum VAZH-ray) is the Co-Founder & CMO of Terminus, a software as a service (SaaS) platform for account-based marketing. He has quickly built a reputation as one of the leading minds in B2B marketing. Before co-founding Terminus, Sangram led the marketing team at Pardot through its acquisition by ExactTarget and then Salesforce.
Sangram is a passionate marketing geek at heart and loves to solve problems, both analytically and creatively. In 2018, Sangram was named one of the top B2B influencers to watch by B2B News Network. Sangram is the author of "Account-Based Marketing For Dummies" and is the mastermind behind #FlipMyFunnel.
Since the Terminus platform launched in 2015, the company has experienced white-hot growth winning accolades such as Atlanta's Startup of the Year, #1 Best Place to Work from The Atlanta Business Chronicle, #1 in Employee Appreciation from The Atlanta Journal-Constitution, and B2B Innovator of the Year.
Sangram also brings his ABM expertise to conferences across the nation including Dreamforce, #FlipMyFunnel conferences, PFL's Big Sky Big Ideas, and Hypergrowth.
Sangram Can Talk To Your Audience About:
Why 2018 will be the year of human-to-human (H2H) marketing
How your start-up can quickly hit $1 million in revenue
How to market and sell like a category leader?
10 business lessons you can learn from visiting Disney World
Why having an immigrant mentality become your secret weapon
Why flipping the funnel is a game changer for marketing and sales
4 ways to build relationships and avoid 'one-night stands'
with your customers
Why give "Keys To The Ferrari" to every new employee