FAQ for Expert Podcast Guests
There are over 400 thousand podcasts. Most are a complete waste of your time.
Our system focuses on getting you booked on podcasts with a large number of your ideal buyer.
Some will be large podcasts, others maybe smaller with a high percentage of your ideal prospects. It's been said there are more fish in the ocean than there are in a barrel, but fishing in a barrel is much easier and predictable. Seeing results from podcast guest marketing is a function of a targeted focus.
Getting on a podcast is easy. Getting on the right podcast is tough work. We do that work so that every interview produces real results.
Just getting an interview connection is easy. You could do this yourself or get a VA service. Interviews are fuel for the engine. The real business results come from using a proven process, an engine.
This process is a proven strategy for success. Much like making a cake, if you leave out an ingredient or two but you won't like the result.
The goal is not getting on a podcast, it's driving real business results from targeted interviews. We provide results, not just connections.
You are the guest, we do the rest. This includes all of the important though sometime time consuming tasks like: Identifying the perfect shows, pitching you to the host, coordinating times and details, preparing you of reach interview, making a custom welcome page on your website for each individual interview, then continually promote it on your and our social media.
We are not just a podcast booking service. Getting an interview connection to a podcast host is something you can do yourself or hire a VA to do for you. With over 400,000 podcast getting on a podcast is not the challenge. Your challenge is how to get on the ideal podcasts, then turn your appearance into real business results.
We are the leader in Podcast Interview Marketing (PIM), the strategy of using targeted podcast interviews to drive more traffic, better leads, and ideal customers. Interview Valet is the recognized leader in PIM. We provide every step:
Prospecting
Pitching
Preparation
Performance*
Progression
Promotion
* We do everything but the Performance. This is where our Certified Guests™ shine. We do provide you the training, feedback, and best practices for you to shine. We even provide practice interviews if you've never been interviewed on a podcast.
If it doesn't make dollars, it doesn't make sense. There are no long term commitments.
Some strategies last a short time, typically 2 to 3 months:
A Book Launch Strategy
New Podcast Launch Strategy
Exisiting Podcast Boost Strategy
Publicity Blitzkrieg Strategy (aka the Dory Clark)
Other may benefit form ongoing interviews 2 to 6 times a moth over numerous quarters:
Fill My Funnel Strategy
SEO Backlink Strategy
Our minimum engagement is 12 interviews. Packages start at 700 USD a month.
Matt Miller
Franchisor - School Spirit Vending
I had been on about a dozen podcast and gotten only a handful of leads. I was beginning to doubt if podcast interviews even worked. Then I started using Interview Valet's Targeted Interview Process and immediately saw results. Over 50 perfect leads in the first month. In the first 6 months, over 40 podcast listeners purchased our franchise. This is the most powerful system I've ever used to grow my business.
Packages start at 700 USD a month.
All podcast interviews are guaranteed.
NOTE: Our pricing is clear and transparent. As long as you are a client, you lock in your pricing. Plus we avoid any conflict of interest and don't "work both sides of the microphone" like some booking companies, accepting payments from hosts and guest.
While it's true there are more fish in the ocean than in a bucket, it's easier to fish when the fish are concentrated. The same is true for podcasts. Bigger is not always better. Our results have consistently shown that targeted podcast rich with your ideal buyer persona convert better than large general shows. We always strive to put our clients on shows that have the largest number of people who could be their ideal customer.
In our algorithm for choosing ideal shows we look at four main factors:
The Podcast: It's popularity in iTunes and target listener
The Website: The popularity and authority (vital for backlinks and SEO)
The Social Media Reach
Our experience with previous clients
Podcasts are not like radio or TV. The analytics like the number of downloads is not a publicly verifiable number. It can only be seen by the podcast host and the hosting company which by the terms of service can not share them.
We typically target shows in the top 20% of all podcast.
We can not guarantee any shows and typically don't target those shows in the top 0.1% as most guests aren't initially ready for them.
It's not where you are located, but where you ideal customers are located. We've intentionally built relationships, expertise and unique knowledge in three key areas:
Business
Faith / Christianity
Health, Nutrition, and Fitness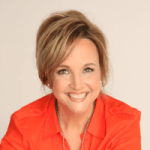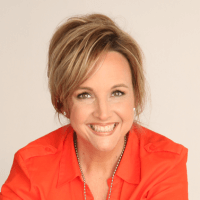 Carrie Wilkerson
Coach, Author, Speaker - The Barefoot Executive
Working with Interview Valet has been an incredible ROI. Their team is stellar. Their process is proven. It's magical! Tom and Interview Valet are the Fairy Godfather of podcast bookings.
​Building traffic from blogs can take years. The results from your interviews come from the first day your episode goes live. Since this valuable content is evergreen, new people will hear it for today, next week, next month and next year. Our first clients are still seeing new traffic, leads, and sales form interview they did three years ago!
If you are just trying to buy some quick traffic for a one and done sale, stop now and go look at paid advertising like Adwords or Facebook. This type of inbound marketing is designed to attract, engage and delight your ideal customer. It a relationship sale that results in a higher life time value of every customer.
Aaron Walker
Coach, Author, Speaker, Mastermind Leader - View from the Top
Before my first podcast interview, customers couldn't find me with a bloodhound. Even though I'd tried a bunch of things and spent lots of money, It was like my business was in the witness protection program. From my first podcast interview, I got traffic, leads and paying customers. Within the first year, it worked so well I filled up all my 1 on 1 coaching spots, launched 7 paid mastermind groups and a paid community. My podcast interviews have led to paid speaking invitations, a book, and relationships with the movers and shakers.