Transactions vs. Relationships
Are you tired of another new podcast booking service just focused on placing their client on your show?
Many booking services and PR firms assault hosts with a barrage of generic robo email.
At Interview Valet we focus on long-term relationship.
With hundreds of great Certified Guests™ now and in the future, we provided hosts a white glove service and personally introduce only the ones we feel would add real value and make the host look like a genius for inviting them. 
FACT: Leading podcasters turn to Interview Valet first to fill last minute openings or cancelations.
With our network of great certified guests, we can help relieve hosts/producers stress with one call or email.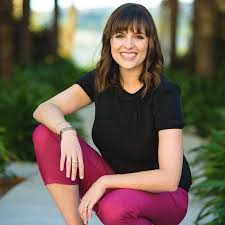 Interview Valet has been an absolute joy to work with. Not only are they always delivering, they have wonderful customer service, and you feel like they actually care about your business.
Dana Malstaff
BOSS MOM Podcast
Jeffrey Shaw
LINGO: Speak your customers secret language
Dr. Stephanie Gray
Your Longevity Blueprint
Steve Shallenberger
Becoming Your Best Global Leadership
Rick Cesari
Legendary Strategic Branding
Ty Bennett
Keynote Speaker | Author | Entrepreneur | Podcast Host
Jay Conner
Private Lending Expert
Krister Ungerboeck
The Leadership Archeologist
Josh Brown
Franchise Attorney
Tracy Timm
Career Coach & Career Clarity Catalyst
Barbara Turley
Eradicating "Small Business Overwhelm"
Dave Quick
Helping Bulls Survive - Executive Coach
Cliff Hayden
Creator at Show Me The Rental
Terry White
CEO Sunwest Trust, Inc.
Scott Beebe
4 Steps to Business Freedom
Jonathan Keyser
Thought Leader, Author, Commercial Real Estate Expert
Gavin Zuchlinski
Founder of Acuity Scheduling
Sherrie Campbell
Licensed Psychologist | Author | Speaker
Diane DiResta
Executive Speech Coach | International Speaker | Sales Presentations Skills Expert | Author
Adam Honig
Co-Founder & CEO of Spiro Technologies | Entrepreneur | Thought Leader
Bradley Benner
Senior partner and member on the board of directors at Semantic Mastery
Wade Lightheart
Awesome Health
Jay Lucas
President, The Lucas Group
Mike Zagare
Amazon Seller and Founder of PPC Entourage
Mike Giannulis
Business Freedom
Tony Bradshaw
Founder/Author/President at The Millionaire Choice
Harry Maziar
Author of Story Selling
Dan Meadors
Multi-Million Dollar Amazon Seller | Founder of The Wholesale Formula
Sean Casto
App Growth Expert | Bestselling Author | CEO of PreApps Marketing Agency
10 Fun Fact About Our Certified Guests™
One lost over half his body weight on national TV
One was the first blind man to Climb Mt Everest
One has no depth perception, he sees the world in 2D
One took a sniper bullet to the head
One is responsible for the most beautiful campus in the US
One worked as an executive with Mark Cuban
One is a Fox News Contributor
One was a founding partner with Bain Capital
One has 8 children and a hundred kids each year
Two are the marketing minds behind the George Forman Grill
FACT: Our mission is to "personally introduce inspiring thought leaders to millions of ideal customers for the betterment of all."
If we don't find them to be "Inspiring thought Leaders" they aren't represented by Interview Valet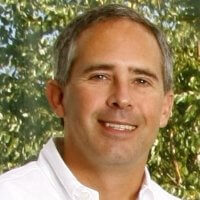 Working with Interview Valet is smooth and I appreciate the high level of service and attention to detail. The white-glove service applies to guests and hosts
Rick Coplin
Success to Significance Podcast
Eddie Yoon
Superconsumers to growth
Brendan Kane
Growth Strategist,Co-Founder at OPTin,Author,Speaker
Sarah Noked
Online Entrepreneur, Certified OBM Trainer
Anton Kraly
Drop Ship Lifestyle
Chad Harper
Corporate Innovation Manager at Lockheed Martin
Biagio "Bill" Sciacca
Executive Coach Changing The World One Idea At a Time
Gus Vickery, MD
Family Physician | Author of Authentic Health
Andy Paul
Host of Accelerate! Podcast | Founder of The Sales House
Brian Greenberg
Author: The Salesman Who Doesn't Sell. A Marketing Guide to Selling While You Sleep
Erik Seversen
Improved Communications
Andie Kramer
Advocate for Women in the Workplace | Co-Author of Breaking Through Bias | Accomplished Attorney
Susan Goebel
Business Strategist | Entrepreneur | High-Ticket Closer™ | Published Author
Kelly Resendez
Bestselling Author | Influencer | Business Leader
Michelle Gomez
Slayer of the Imposter Syndrome
Allison De Paoli
How small business can control health care spending
Paul Thompson
Real Estate Investing | Money Expert | Podcast Host
Michele Williams
Strategic Business Coach and Certified Profit First Professional