The 30 Best Podcasts for Speakers
The most successful professional speakers look to improve and find inspiration as they grow. Check out this great list of the best podcasts for speakers. Some of these offer tips and information to become a better speaker. Some of the podcasts inspire. And some simply have great speakers as hosts or as guests, to help you become a better public speaker.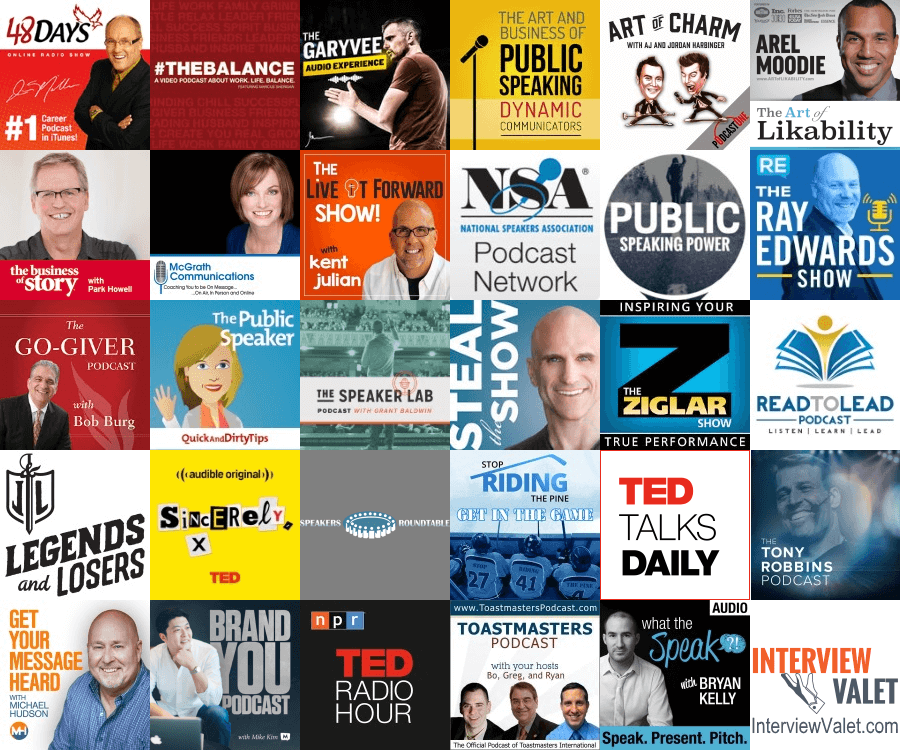 Let us know if you know of a podcast that isn't on this list!
NOTE: Some of these may be archived, but the content is still very relevant for speakers, new and experienced alike.
What are the best podcasts for speakers?
1 – The Toastmasters Podcast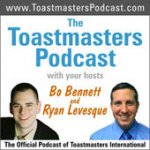 The Toastmasters Podcast is a top rated talk show featuring interviews with Toastmasters usually featured in the Toastmaster magazine. The Toastmasters Podcast is co-produced by Toastmasters International and Archieboy Holdings, LLC, for our global audience of Toastmasters and those interested in public speaking and leadership. Join your hosts, Bo Bennett, Ryan Levesque, and Greg Gazin in a discussion about communication and leadership with Toastmasters around the globe.
2 – The Art and Business of Public Speaking with Ken Davis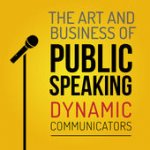 The Art and Business of Public Speaking, hosted by Ken Davis, is a weekly podcast designed to provide rich resources empowering public speakers to construct and deliver exceptional presentations that will lead people to action and powerfully impact lives. In addition, it will reveal strategies and creative ideas that will jump start a speaking career or catapult an existing career to the next level. If you speak, if you write, or if you perform in public, you've come to the right place. 
Ken Davis, author, speaker and communications trainer, will teach and inspire you!
3 – TED Talks Daily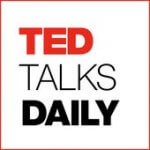 We're all familiar with TED Talks. The TED Talks Daily podcast is an extension of that. This feed brings you their latest talks in audio format. Hear thought-provoking ideas on every subject imaginable — from Artificial Intelligence to Zoology, and everything in between — given by the world's leading thinkers and doers. Get inspired and learn from some of the most sought-after speakers, new and experienced alike, as they present on the TED stage.
4 – Eat the Lens Podcast with Noeleen McGrath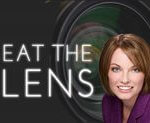 On Eat the Lens Podcast with Noeleen McGrath, you'll get great tips and instruction on facing the camera. This is great for speaking to an audience, but also a great thing since so many speaking engagements may have cameras.
Increasingly we're living our lives on-camera. Whether it's a television news interview, a presentation to your virtual team in Beijing and London or a keynote address being broadcast live on the internet, you need to know how to put your best face forward. That's where Noeleen McGrath comes in. As an award-winning television news journalist, media trainer and video producer—no one is better qualified to help you improve your on-camera performance. Every week, McGrath will share her wealth of knowledge in bite size tips. She covers such topics as media interviews, presentations, corporate videos and speeches. Why Eat The Lens? What does it even mean? It's a term that's used to describe someone who has great presence and charisma on-camera.
5 – Legends & Losers with Christopher Lochhead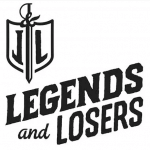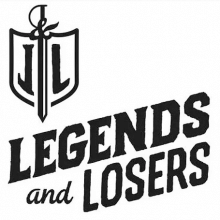 Legends and Losers is the show for people who want to design a legendary life and a legendary business; amazing people open up about what they learned from losing to become legendary.
You'll hear raw and meaningful dialogues with innovators, entrepreneurs, marketers, athletes, investors, terrorist negotiators, and Superior Court judges, talking about wins, failures, and the road in between.
We dissect legendary and loser companies and un-pack the root cause of their success and demise, peppered in with lively rants, epic diversions, and a ton of fun. This show will spark your spirit, stoke your perseverance, make you love your failures, and forge your inner legend.
Come to find out, you can't be a legend without being a loser.
6 – The Art of Charm with AJ and Jordan Harbinger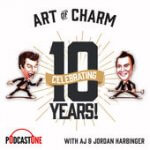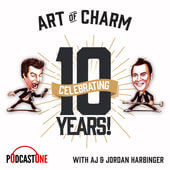 The Art of Charm is is a great, inspirational podcast!
From the website: You'll learn our top strategies to improve your career, confidence, lifestyle and love-life from top experts like life and business-hackers Tim Ferriss, Ramit Sethi and Noah Kagan to Seth Godin, Simon Sinek, Olivia Fox, The Art of Charm team and more.
Become more charismatic in any situation
Master your career by becoming a "super-connector"
Revamp your love life and intimate relationships with reborn confidence
7 – The NSA Podcast Network

The National Speakers Association Podcasting Network features the Voices of Experience audio magazine and other content provided by NSA.
Voices of Experience® is an audio magazine in which top achievers share their experiences to bring members vital, up-to-date information on every facet of the speaking profession. Members receive a new VOE CD 10 times each year, mailed with their issue of Speaker magazine.
8 – 48 Days with Dan Miller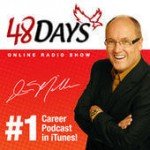 The mission at 48 Days is to help high potential individuals release the process of imagining, dreaming and introspection so they can understand their unique and most powerful talents and passions, and to translate those into meaningful, purposeful and profitable daily work.
The 48 Days with Dan Miller podcast takes that mission to the world of podcasts, professionals, and anyone wanting to make a change. It's a great inspiration for professional speakers. This weekly podcast that is consistently ranked #1 under Careers on iTunes.  
9 – The Ziglar True Performance Show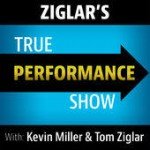 On The Ziglar True Performance Show, get the best audio clips of legendary inspiration icon Zig Ziglar, live from the stage, plus insight to apply his principles to your life, from hosts Kevin Miller, Tom Ziglar, and today's most influential leaders. Tom and Kevin carry on Zig Ziglar's legacy, inspiring your True Performance.
Zig Ziglar said it himself: "You can change what you are and where you are by changing what goes into your mind."
Tom & Kevin want to give you a springboard for success by delivering interviews from some of the greatest thought leaders of our time.
10 – TED Radio Hour on NPR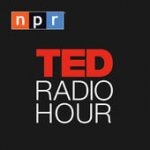 TED Radio Hour on NPR is a journey through fascinating ideas: astonishing inventions, fresh approaches to old problems, new ways to think and create. Based on Talks given by riveting speakers on the world-renowned TED stage, each show is centered on a common theme – such as the source of happiness, crowd-sourcing innovation, power shifts, or inexplicable connections. The TED Radio Hour is hosted by Guy Raz, and is a co-production of NPR & TED.
11 – The Speaker Lab with Grant Baldwin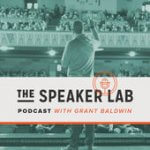 The Speaker Lab releases new episodes every week that include a mix of . . .
Speaker training
Interviews with speakers and those who can help your speaking business
Q&A from listeners like you
Grant Baldwin, creator of The Speaker Lab, teaches speakers how to find and book paid speaking engagements. Whether you're a rookie or a veteran speaker, Grant says "We have what you need to start, build and grow your speaking business."
12 – The Ray Edwards Show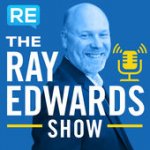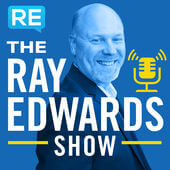 The Ray Edwards Show is a free, weekly online radio show created for small business owners, and those who want to start a business.
"God created you to be an entrepreneur," Ray says. "You were born for this, and I was born to help.
The podcast episodes are published Wednesday morning each week. Subscribe to the show using iTunes to automatically get every episode, and it's all free.
13 – Brand You with Mike Kim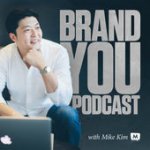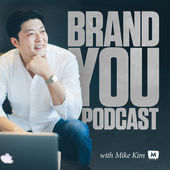 The Brand You Podcast is dedicated to helping you build an influential and profitable personal brand.
Each episode draws from Mike Kim's background in organizational leadership, public speaking, coaching, and marketing experience as chief marketing officer of a multi-million dollar brand to help you live your message, love your work, and leave your mark on the world.
14 – Get Your Message Heard with Michael Hudson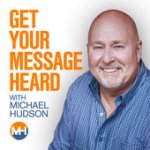 Michael Hudson is a coach, speaker, idea-junkie, and creator of Vision Speaker™ system, a proven process to help leaders deliver dynamic presentations to communicate change.
About his website and podcast Get Your Message Heard, Michael says, "This is where I share insights from working with over 2,500 businesses over the past 30 years, ranging from academia, finance, small business, and politics. But at the heart of it all, I'm just a teacher, coach, and "idea-junkie" that wants to help leaders like you do work that truly matters."
15 – Steal the Show with Michael Port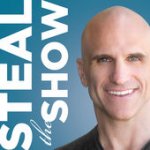 Direct from the Steal the Show podcast site: Every day, there are moments when you must persuade, inform, and motivate others effectively. Each of these moments requires you in some way, to play a role to heighten the impact of your words, and manage your emotions and nerves. Every interaction is a performance whether you're speaking up in a meeting, pitching a client, or walking into a job interview.
Michael's great voice and inspiring delivery will keep you hooked from the very first episode.
16 – The Business of Story with Park Howell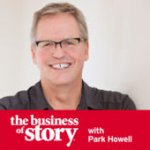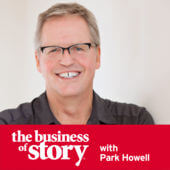 The Business of Story podcast, hosted by Park Howell,  is one of the top brand storytelling podcasts, named among 40 Best Small Business Podcasts in 2017.
Each episode brings you the brightest content creators, advertising creatives, authors, screenwriters, makers, marketers, and brand raconteurs that show you how to make your story marketing stand out. 
17 – Read to Lead with Jeff Brown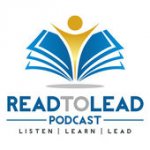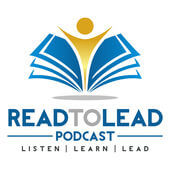 The Read to Lead Podcast
Before getting into podcasting, Jeff Brown spent many years in radio. Now he's a podcaster, mentor, and speaker. His goal: to help you bridge the gap between intentionality and implementation.
"I do this by sharing my professional insights, and the insights of successful people all over the world, on leadership, personal development, productivity, entrepreneurship and more through my blog, my podcast, and through personal consulting and speaking."
The Read to Lead Podcast has been a top #10 Business and top #3 Career podcast in iTunes, is an iTunes Essentials podcast (Book Lovers), and has twice been nominated Best Business Podcast. 
18 – The Art of Likability with Arel Moodie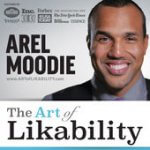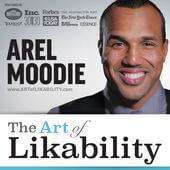 The Art of Likability brand offers podcasts, articles, & speaking engagements to help you become more likable. Learn how to leverage likability to build stronger relationships, lead better, close more sales, keep more customers and increase success in your professional and personal life.
These are great attributes for speakers looking to build their own brand. Give Arel a listen.
19 – The Go-Giver Podcast with Bob Burg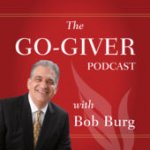 Don't be a go-getter… be a go-giver! The Go-Giver Podcast inspires and teaches – which makes it one of the great podcasts for speakers.
Bob Burg is a sought-after speaker at company leadership and sales conferences on topics at the core of the Go-Giver books. A former television personality and top-producing salesperson, Bob has shared the platform with some of today's top business leaders, broadcast personalities, coaches, athletes, and political leaders, including a former U.S. president.
Bob is an advocate, supporter, and defender of the free enterprise system and believes that the amount of money one makes is directly proportional to how many people one serves.
20 – Unstoppable Success Radio with Kelly Roach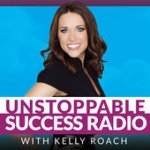 Do you want to be an unstoppable success as a professional speaker?
Direct from the Unstoppable Success Radio website: The World's Most Successful Entrepreneurs And Business Owners Share Their Strategies & Secrets So You Can Achieve Your Goals Faster Than You'd Believe.
Every Monday you'll learn the proven strategies to increase your ROI, skyrocket your sales, and switch your productivity into high gear from Kelly herself, followed by expert guest interviews each Wednesday on topics related to sales and marketing.
21 – The Live It Forward Show! with Kent Julian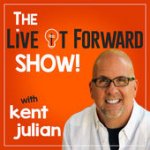 The Live It Forward Show! with Kent Julian inspires and equips you to passionately pursue your dream life and calling with clarity and focus. If you want to show up and shine in your personal life, relationships, and career, Kent gives you the success strategies and real-life action plans to make it happen. Don't settle any longer for a mediocre life…live and earn it forward today!
22 – The Public Speaker's Quick and Dirty Tips with Lisa B. Marshall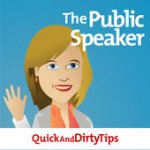 The Public Speaker's Quick and Dirty tips for improving your communication skills, hosted by Lisa B. Marshall, helps you to inform, motivate, entertain, and persuade better. Join host and creator Lisa B. Marshall for short, practical tips that help you to be engaging and memorable every time you speak. It's not just about public speaking, it's about effective communication.
23 – What the Speak Podcast with Bryan Kelly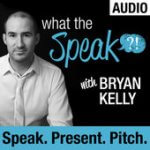 With What the Speak Podcast Bryan Kelly, you'll get expert discussions and insider tips, 3 days a week. What The Speak is for entrepreneurs, educators, executives, experts, sales professionals, and marketers—who absolutely have to fascinate and intrigue their audiences. Learn how to kick ass when you speak, present, or pitch with Bryan Kelly, as he shares insightful discussions with some of the best communicators today!
Guests like Michael Hyatt, Chris Brogan, Nancy Duarte, Dan Pink, Jay Baer, Pat Flynn, and Amy Porterfield share highly actionable advice that you can use immediately. Grab show notes for each episode over at WhatTheSpeak.com, plus other kick ass resources.
24 – The Public Speaking Power Podcast with Ryan McLean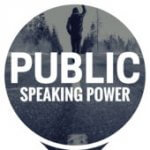 The Public Speaking Power Podcast: Become A Better Public Speaker with Ryan McLean is all about helping you become a better public speaker and presenter. The information provided will help you improve your communication skills and become a truly effective communicator. Whether you are presenting at a business meeting or speaking in public to a crowd of people these tips and trick will help you overcome to fear of public speaking and deliver your presentation with power. It doesn't matter if you use power point or keynote, or no slides at all, knowing how to speak in public with confidence will help you in all facets of your life.
This is an example of a podcast that's no longer active, so you can binge on episodes for great information without worrying about falling behind.
25 – Speakers Roundtable Podcast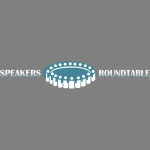 Speakers Roundtable Podcast comes to you from "The most exclusive and substantial group of top professional speakers in the world."
Speakers Roundtable has existed since the 1960s as an invitation-only consortium of 20 world-class professional speakers and subject experts. SR members include owners of hundred million dollar companies as well as solo entrepreneurs. They are a group of bestselling authors, trainers, entertainers, a hall of fame athlete, a military hero, a university president, plus speech coaches, business experts, consultants and, without exception, Self-Made Successes.
Each of them has built his or her business through decades of disciplined creative effort and today they guide others worldwide to do the same. The podcast brings that experience direct to you.
26 – Sincerely, X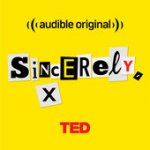 What is Sincerely, X? Some stories are too sensitive, painful or potentially damaging to share publicly — unless they can be shared anonymously. TED and Audible present Sincerely, X: an original audio series featuring talks from speakers whose ideas deserve to be heard, but whose identities must remain hidden. The first season features a compelling program of victims, perpetrators, investigators, activists, empaths and more.
27 – The GaryVee Audio Experience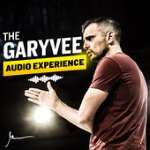 The GaryVee Audio Experience is hosted by entrepreneur, CEO, investor, vlogger, and public speaker Gary Vaynerchuk. On this podcast you'll find a mix of his #AskGaryVee show episodes, keynote speeches on marketing and business, segments from his DAILYVEE video series, interviews and fireside chats he's given, as well as new and current thoughts he records originally for this audio experience.
28 – Stop Riding the Pine with Jaime Jay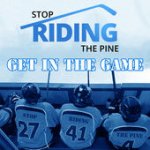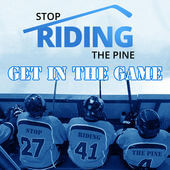 On Stop Riding the Pine, Jaime Jay interviews leading marketing experts, thought leaders, authors, and entrepreneurs. He covers a wide array of online marketing topics and find out what is working for them and what tools they are using to get the job done like a pro. You will learn strategies being used that are working in today's market place.
All of the guests have one goal in common… they all know and understand the importance of marketing a specific message to their target audience. You will find that although there is one common theme among them, there are many ways to achieve your desired results and that's the reason for this podcast.
29 – The Tony Robbins Podcast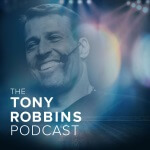 The Tony Robbins Podcast is of course hosted by Tony Robbins, the #1 Life and Business Strategist. Tony has helped over 50 million people from 100 countries create real and lasting change in their lives. In this podcast, he shares proven strategies and tactics so you, too, can achieve massive results in your business, relationships, health and finances. In addition to excerpts from his signature events and other exclusive, never-before-released audio content, Tony and his team also conduct deeply insightful interviews with the most prominent masterminds and experts on the global stage.
30 – Outside of the box: Marcus Sheridan "The Balance"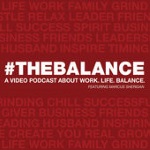 This is a personal favorite of mine. The Balance with Marcus Sheridan is the journey of a professional speaker and friend of mine, who lets us into his personal journey. This is especially great for speakers just starting off.
Here's what Marcus says about the show from his website:
We hear a lot of talk about "The Hustle" and "The Grind" and "True Entrepreneurism" these days. And, for the most part, we all want to be successful. But, with all this focus on working harder, longer, and more– many folks are starting to feel as if their life is completely out of balance.
It is for this reason that Marcus Sheridan started his intimate documentary series, The Balance. In it, he gives the world a transparent look at his person, professional, and spiritual life– and his quest to be a better husband, father, businessman, friend, and leader.
If you're looking to be inspired so as to find you own version of work/life balance, then check out the episodes below or subscribe to the Marcus Sheridan YouTube channel.
What other shows?
Do you have other shows you think are great podcasts for speakers? Let us know! Share in social, tag us and them, and we'll add them to our list!
If you're ready to explore podcast interview marketing as a professional speaker to build your brand and drive new leads, let us know!
Bonus show(s):
Square Peg Round Hole Small Business Massive Action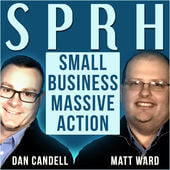 SPRH stands for Square Peg Round Hole. Most small business owners don't fit the standard mold of college, then working for a corporation. As such, they feel out of place….The "Square Peg" in the "Round Hole". SPRH is really about helping small business grow their business and take massive action, through learning from other small business owners, as well as industry related conferences and trade shows. There is no better alternative to learning that from your peers at these conferences!