Earlier this year we had the privilege of The Barefoot Executive, Carrie Wilkerson, joining us on our live discussion How Coaches & Consultants Can Grow With Podcast Interviews. Carrie is the queen of understanding the power of leveraging other people's audiences to gain credibility and authority in your industry. But there is a difference between talking for the sake of talking and talking strategically to grow your business.
She recognized early on that podcasting, like any other speaking platform, is an investment. Whether that investment is time, money, or exposure. Carrie has identified what she calls the 5 C's of getting paid to speak. Whether you are taking over physical stages or digital ones, every speaking opportunity can lead to payment in some form. If optimized correctly, interviews and speaking engagements can provide substantial exposure and revenue for decades to come.
---
Carrie's 5 Cs Of Getting Paid For Every Interview
1| Cash
The most obvious source of revenue and the ultimate goal for any public speaker likely landing paid speaking events. Podcast interviews are a great lead into landing paid speaking engagements. It gives you the opportunity to fine tune your public speaking skills and hone your message, while also gaining exposure and credibility by association.
2| Contacts
When speaking on a podcast, you are able to leverage the host's audience. This opens you up to a whole new audience and database of people who you can potentially serve or work with in the future. This is why taking great consideration into the podcasts you interview on is so important. You want to interview on podcasts who's audience matches your ideal customer.
3| Contracts
If your business model serves it's customers through programs or contracts then podcast interviews are a great platform to do so. Podcast listeners have already opted in to the messaging you are sharing. Marketing your message to the right audience is a sure-fire way to increase your sales. Our database shows it generates a shortened sales cycle, higher initial engagement, and higher lifetime value.
4| Content
You can find interviews Carrie did 20 years ago during a quick Google search. That's because interviews naturally create evergreen content. Each interview you do can easily be repurposed into social media posts, blogs, videos, newsletters, sizzle reels, or books. Plus it provides added value and content to keep your audience engaged and your message alive.
5| Credibility
When you interview on a podcast you are sharing a stage with that host on their show, giving you an immediate credibility boost by associating with them. You also gain credibility by association of past and future guests on that show. It helps to establish you as a trusted voice in your industry.
Before your next interview, on the physical or digital stage, consider what your ultimate goal with that speaking engagement is. What are you hoping the investment of your time will result in? Cash, contacts, contracts, content, or credibility? Podcast interviews are often not the ultimate goal, they are a vehicle to reach the goal. But it must be done in a strategic, meaningful way. Establish what you're looking for, focus your energy, and the revenue will come.
---
Looking For More?
Here are some free additional resources you may find helpful to get the most out of your podcast interviews.

Why should you use podcast interview marketing to grow your business?
Podcasting is a great way to market your message by leveraging over people's audiences. Podcast guesting at it's base is two people with common knowledge and experience having a conversation. But with hundreds of thousands of shows out there and hosts receiving countless requests daily, it can be overwhelming figuring out where to start.
How does one even approach getting booked on their first podcast?
It can be an intimidating process, so where do you even begin? We're here to share that it doesn't have to be scary or difficult. The key is building a genuine connection in a way that makes you stand out from the rest. There are some tips to help get you in front of the mic.
---
5 things to consider when entering the podcast guesting arena.
1| Establish your target audience
The first step is ironing out who you want to reach. Who will benefit most from your message, product, or business? Who is your ideal client avatar? Doing this will narrow down the podcasts that will be interested in having you on their show.
2| Research through the eyes of your ideal customer
With step one complete, look through Apple Podcasts, Spotify, or your preferred streaming service for podcasts with audiences similar to yours. Pretend you are your ideal customer. What shows are they already listening to? If you're unsure, ask your clients directly what they're listening to. This can be done through social media posts, surveys, or a simple conversation.
3| Pick your five
Choose 5 shows who would benefit from your message and has an audience that matches your own. It isn't about going after the biggest shows, it's about going on the right shows. Our motto is bigger isn't better–better is better. Just because a show has a "big name" doesn't mean it's the right fit for you. Would you rather talk to 1000 of the wrong people or 100 of the right ones?
4| Have a professional looking one-sheet
Introducing yourself with a professional one-sheet will help you stand out and makes it easier for hosts to say YES to your interview. A one-sheet should include things like a current headshot, contact information, an introduction, topic suggestions, and a testimonial. All laid out in a way that makes sense to the reader, AKA podcast hosts and producers.
5| Be polite in your follow up
Following up can feel awkward but sometimes it must be done. In addition to planning and creating a podcast, most hosts also have a day job. And like the rest of us they're busy. So no response to your introduction doesn't necessarily equal a no. We suggest politely following-up each week for a month. If after a month you still haven't received a response, it may be time to move on to the next show on your top five list.
Getting booked on podcasts does take a lot of time and effort. We know because it is something we help our clients with every day. Our client account managers and podcast relationship managers work diligently everyday to facilitate and nurture connections between two people who should already know each other.
There is a reason professionals reach out to us every day for help. We take the legwork out of podcast interview marketing by serving our clients so they can be the guest and we take care of the rest. We use our proprietary database of podcasts to find shows that match their audience, create their one sheets, and handle the introductions (and the awkward follow-ups). There are definitely hurdles involved in networking yourself in a way that builds genuine connections. But if done correctly it is well worth it for you, the show, and their audience.
---
Looking For More?
Here are two great resources that dive a little deeper in the process of getting booked on your first podcast.
Over the last eight years, we have facilitated over 50,000 interviews for our clients. It is through this experience we found the 9 key components to starting a successful podcast interview marketing strategy.
Download your free guide and watch our live discussion on the 9 Secrets here.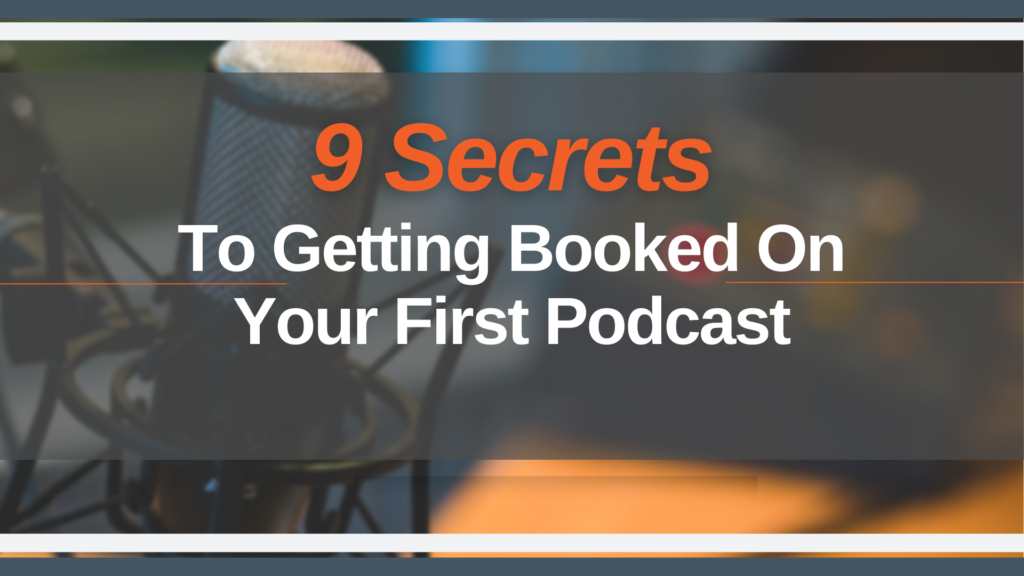 Based on our experience working with hundreds of podcast hosts, our one sheet is customized with them in mind, making it easy for them to say YES to your interview.
Download our free guide here. Using Interview Valet's own one sheet to highlight the 9 key components.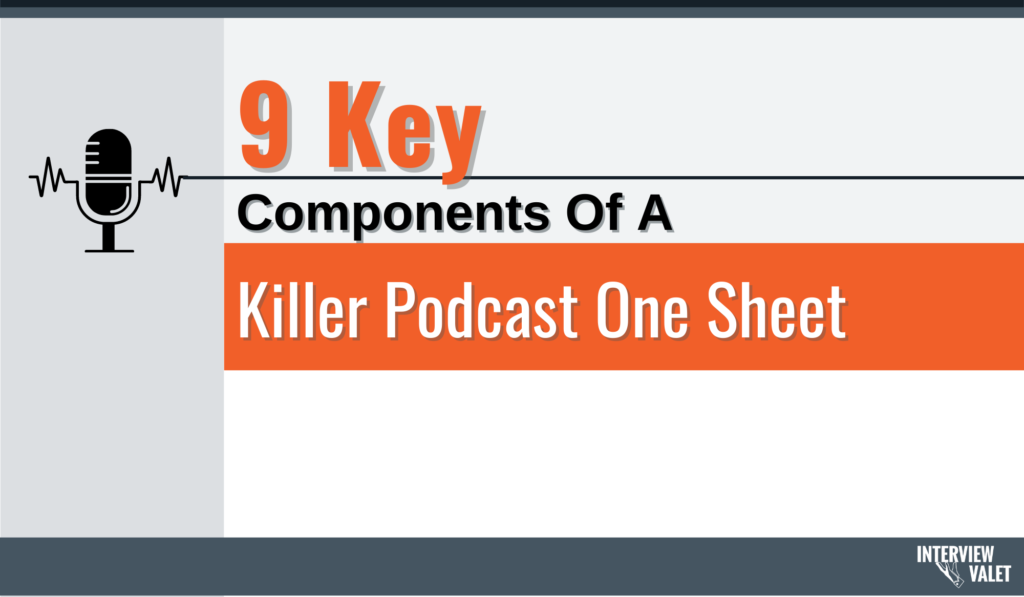 Health and wellness looks different to everyone. There isn't a one-size-fits-all solution. What works for you, may not work for the next person. Here are 20 great podcasts for you as you embark on your health and wellness journey.
---
20 Podcasts For Health and Wellness
| Bomb Mom
| Kyle Kingsbury
| Biceps After Babies Radio
| 40+ Fitness
| Gutsy Health | Nutrition and Medicine
| Hooter Than Health
---
Check Out Our Other Best Podcasts Lists
---
| The Biohacking Secrets Show
| The Health Hub
| Salad With A Side Of Fries Nutrition & Wellness
| The Rebel Health Coach
| Feel Better, Live More with Dr. Rangan Chatterjee
| Vegetarian Zen
| Kat Khatibi on Health, Happiness, and Beauty
| The mindbodygreen with Jason Wachob
| Healthier Together
| The Wellness Mama
| The Doctor's Farmacy with Mark Hyman, M.D.
| The Fat-Burning Man Show with Abel James: Real Food, Real Results
| Fuel Your Strength
| FUELED | Wellness + Nutrition with Molly Kimball
---
You May Also Be Interested In